by Michele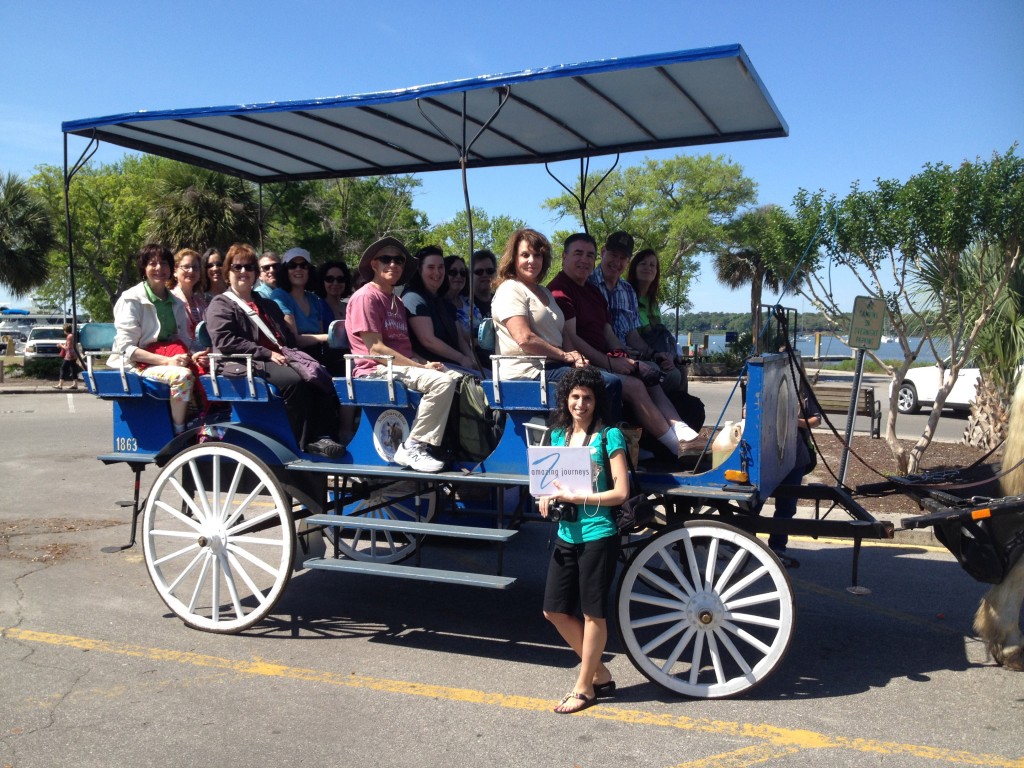 We just got home from our incredible Southern Charm tour where we spent time in South Carolina, Georgia and Florida and it was fabulous!  We learned so much about the history and culture of the South and had the perfect weather for exploring new cities. From a plantation tour to a horse drawn carriage to rocking chairs on the front porch, this trip was simply charming.
We learned some new phrases along the way – Southernism, if you will – and we thought that they were too fun to keep to ourselves.  I dare you to use these in your every day conversations!
"I'm finer than frog hair split four ways."
Southerners mostly use this phrase to answer, "How are you?" Even those below the Mason-Dixon know frogs don't have hair, and the irony means to highlight just how dandy you feel.
"He could eat corn through a picket fence."
This describes someone with an unfortunate set of buck teeth. They tend to stick up and outward, like a horse's teeth. Imagine a horse eating a carrot, and you'll get the picture.
"It came a Gully Washer"
Translation: A short, heavy rain, also known as a turtle floater, a duck drowner or a toad strangler or a downpour.
"He thinks the sun comes up just to hear him crow."
On farms (not just in the South) roosters usually crow when the sun rises. Their vociferous habit wakes up the house, signaling time to work.
An extremely cocky rooster might think the sun rises simply because he crows. Similarly, an extremely cocky man might think the same when he speaks — and also that everyone should listen to him.
 "Bless Your Heart"
Translation: If you've heard this, especially from a Southern woman, she doesn't mean it.  In reality, the phrase has little to do with religion and more to do with a passive-aggressive way to call you an idiot. Depending on your inflection, saying "bless your heart" can sting worse than any insult.
"Now don't come to me and be dumber than a box of rocks."
Translation: This is self-explanatory.  And if you don't get it, you might just be dumber than a box of rocks.
"If momma ain't happy, ain't nobody happy"
Translation: "You'd better do what I want or I won't be happy and if I'm not happy then you're not gonna be happy either.  I'll make sure of it.
"Gracious plenty"
Translation: More than enough.  As in "we've got gracious plenty of it"
"Forty-leven"
Translation: Innumerable.  As in "She had forty-leven children"