-by Erin
What happens when 1300 Jewish young adults converge on New Orleans?  #TribeFest!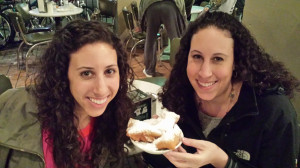 Last week, Stacey and I hopped on a plane headed south to participate in TribeFest – a social, educational and interactive conference of Jewish young adults from all across the country.  I was really excited to meet new people and introduce them to Amazing Journeys and vacations that will change their life.  We spotted some familiar faces amid the black and white themed Purim Party, made new acquaintances in line for the bar and ran into them again in the bar line the next night, and even convinced some AJ alumni to join us for midnight beignets at the famed Cafe du Monde!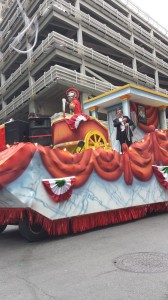 Between the pop-up parades down the French Quarter and the interesting information sessions on a wide range of topics from Shabbat to Jewish genetics to entrepreneurship, there was something for everyone in this 4 day adventure.  We sipped on hurricanes, tasted (vegetarian) muffulettas, danced to the music of New Orleans jazz bands and soaked in the TribeFest experience.  We were motivated by Jewish speakers like Joshua Malina (actor on Scandal), Ethan Zohn (Survivor winner and Co-Founder of Grassroot Soccer) and Doug Ulman (President & CEO of LiveStrong Foundation) and were encouraged to lead a Jewish life that makes a difference.  There were so many amazing people with interesting stories to tell and we were thrilled to be surrounded by such a fun, energetic, inspirational and like-minded group.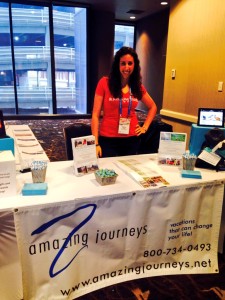 We had a lot of mingling and learning time but we had the most fun at our very own Amazing Journeys booth where we got to tell people all about the trips that we have coming up and what makes Amazing Journeys just so darn amazing!  With each new person that walked over to our table, our enthusiasm grew more and more as we shared our travel stories, heard where others have on their travel bucket list and shared fun AJ swag.  It was such a unique experience and were so happy to experience for ourselves why TribeFest is so popular!