Vacations that change your life. There are vacations, and then there are journeys…escapes so unforgettable, you'll be talking about them for years to come. As Amazing Journeys celebrates 13 years of incomparable travel, we're proud to be the company Jewish singles turn to when they want a truly unique way to embrace their wanderlust. No matter which part of the planet has piqued your curiosity, this is Jewish travel at its most effortless – each delightful detail is considered, every whim indulged. Our vacations do more than make memories and foster friendships…they change lives. And yours just might be next.
-by Erin Imagine this… You wake up to the sounds of waves crashing outside your window and you walk bleary eyed down to the lobby...
read more entries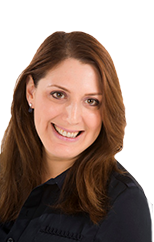 "I love traveling with AJ! I have seen the world, met amazing friends, and best of all, they take the stress out of traveling."
-Andrea
view more testimonials