Safe Thoughts To Our Friends Effected By Sandy
Oct 30, 2012
Dear Travel Friends,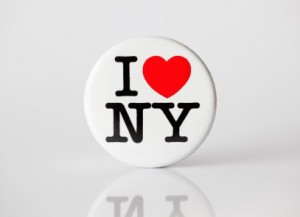 Many of our families, friends, and colleagues in the New York area as well as the rest of the mid-Atlantic and the northeast have been impacted by the devasting storm. Some continue to be harassed as the pieces of Sandy continue to effect more and more regions.  Your friends at Amazing Journeys are thinking of you all and wish you a quick cleanup, an expeditious "back-to-normal" and most importantly, a safe path through it all.   
What to do if your trip is canceled or delayed by Hurricane Sandy:
Q: If my flight's been canceled, will I have to pay a fee to reschedule?  So far more than 10,000 flights in North America had been canceled.  Carriers have been allowing travelers to re-book at no extra charge. There are some restrictions, so be sure to ask.
Q: What if I want my money back instead? If your flight is canceled, you're entitled to a refund, even on a non-refundable ticket.
Q: What if I used frequent-flier miles to book my flight? Your miles can be redeposited without a penalty.
Q: I was set to take Amtrak down the coast, but there's no service. What are my options? Amtrak suspended all trips in the Northeast Corridor through Tuesday. Train passengers can get a refund, or a voucher they can use to take a future trip.
Q: What If I'd planned to take the bus along the East Coast? Several bus lines, including Boltbus and Megabus, suspended service along the East Coast on Monday and Tuesday. Megabus is planning to get back on the road after noon Tuesday, though that could change as the storm progresses. Riders who had their plans cancelled between Sunday and Tuesday can re-book a trip without paying a fee, or they can get their money back. Greyhound buses are also not running in the Northeast on Monday or Tuesday, but riders have up to a year to use their tickets.
Q: If I now have to spend an extra day in New York or, say, Washington, D.C., can I get around via local transportation?  There is a lot of uncertainty right now. New York's subway, rail and bus system is still shut down as of this writing. This is only the second time in history that the entire system has come to a halt because of weather and it is unclear when things will start moving again.  The New Jersey Transit is also still suspended, as is Washington's Metro system, which carries over a million riders a day.  Philadelphia's public transit network is also closed. Local transportation authorities in all of these areas are still uncertain when service would resume.
Q: If I'm stranded in a hotel, what are my sightseeing options?  Major tourist attractions up and down the East Coast were closed Monday, including Broadway theaters in New York City, Smithsonian Institution museums in Washington, and Colonial Williamsburg sights.  These next few days might be time to try and enjoy some of the more simpler things in life, like visiting a friend, catching up on your reading or taking a walk (don't forget your galoshes).
View older entries
No Comments
No comments yet.
RSS feed for comments on this post.
Sorry, the comment form is closed at this time.