Vacations that change your life. There are vacations, and then there are journeys… escapes so unforgettable, you'll be talking about them for years to come. As Amazing Journeys celebrates 20 years of incomparable travel, we're proud to be the company Jewish singles turn to when they want a truly unique way to embrace their wanderlust. No matter which part of the planet has piqued your curiosity, this is Jewish travel at its most effortless – each delightful detail is considered, every whim indulged. Our vacations do more than make memories and foster friendships… they change lives. And yours just might be next. 

One of the many things that I have inherited from my father is a love of photography - capturing the life of a country, the beauty of nature or the fun of a situation.  Now don't get me wrong, I have still been taking a lot of pictures in these months where we have not been able to travel, but it still feels like something is missing.  
read more entries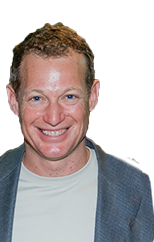 "Amazing Journeys allows me to visit places I've never been. All the details are well thought out and I just show up for a memorable trip."
-John
view more testimonials