Vacations that change your life. There are vacations, and then there are journeys… escapes so unforgettable, you'll be talking about them for years to come. As Amazing Journeys celebrates 21 years of incomparable travel, we're proud to be the company Jewish singles turn to when they want a truly unique way to embrace their wanderlust. No matter which part of the planet has piqued your curiosity, this is Jewish travel at its most effortless – each delightful detail is considered, every whim indulged. Our vacations do more than make memories and foster friendships… they change lives. And yours just might be next. 

Did you know these travel fun facts about Michele, Amazing Journey's Operations Director?
read more entries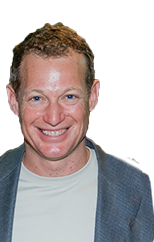 "Amazing Journeys allows me to visit places I've never been. All the details are well thought out and I just show up for a memorable trip."
-John
view more testimonials