Businesses reliant on international travel now in holding pattern
The Jewish Chronicle
April 8, 2020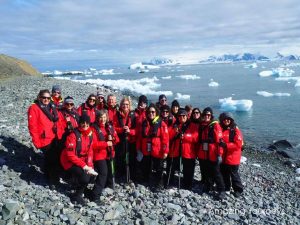 Malori Asman runs the South Hills-based travel business Amazing Journeys, specializing in trips for Jewish singles, and spends more than a third of each year on the road in exotic locales.
Jennifer Murtazashvili, the director of the University of Pittsburgh's Center for Governance and Markets, is a central Asia expert who is often sought for speeches and policy guidance internationally.
Both Pittsburghers have been thwarted by the novel coronavirus, their normal business routines abruptly brought to a halt.
Asman, who lives in Mt. Lebanon, hasn't seen the travel business shut down like this in her 35-plus years in the industry. The vast majority of her customers are Jewish singles, and she was flying high in February, hosting trips in Thailand, Argentina and even Antarctica.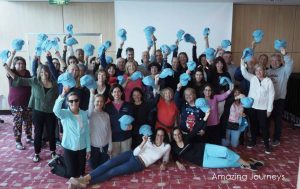 "And they all got back just ahead of the world turning upside-down," Asman said.
She canceled two trips to Croatia in April and put off all tours through May 15. Next on the agenda? A trip to Israel in June, which may or may not happen.
"People ask me what I do for a living now," Asman laughed. "I say, 'I'm in the trip cancellation business.'"
Asman, who estimates she travels about 125 days a year, had big plans for 2020.
"This year, being it was our 20th anniversary year, we were going to be on all seven continents," she said. "But our clients weren't ready to go anywhere."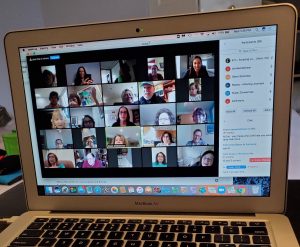 For her part, Asman has made do, scheduling virtual happy hours and interactive sessions with her clientele, many of whom live in New York City and its surroundings.
"We're really trying to keep our clients from not being bored, from not being lonely," Asman said. "It was travel that brought us together and, one day, we'll get to travel together again."
Murtazashvili, a member of Beth Shalom in Squirrel Hill, was traveling in Afghanistan in February, working with local government leaders as they brokered peaceful relations with the Taliban. When she arrived in the Asian nation, officials took her temperature as she deplaned at the airport to check for symptoms of COVID-19.
"I don't even think people were talking about Italy yet," she said. "They were going on information from previous epidemics, like Ebola."
Murtazashvili, a mother of four who also is an associate professor at the University of Pittsburgh, planned to return to Afghanistan for a conference this summer with her family. COVID-19 has "totally postponed it," she said.
She said the approach to COVID-19 has been fairly routine in countries like Afghanistan, Uzbekistan and nations that border China, where the pandemic began late last year.
"It's fairly straightforward," she said. "Shut it down."
She's curious, but hesitant to embrace, what COVID-19 means from a policy perspective.
"As we see here, crises really affect people at the local level," Murtazashvili said.
"I'm optimistic things will get better," she added. "Of course, it's a scary thing. But I see people working together. You see people of all different stripes trying to figure this out." PJC
by Justin Vellucci
Read the article here