Here at Amazing Journeys, we're lucky to have the best jobs in the world—and we think our good fortune is worth sharing. So, when your next journey seems like a distant dream, take a few minutes to explore our WANDERLUST blog—it's chock-full of engaging tales and helpful tips from our travels around the world.

AJs 20th Anniversary!
Jan 29, 2020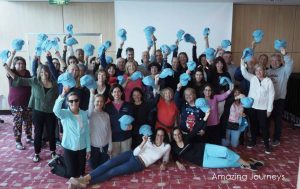 This is an exciting year for Amazing Journeys. We are celebrating our 20th anniversary! We're excited that all year long, we will be having celebrations on land and on sea, as well as here in the office.
Here's a bit of historical background about our company and the people who make it all happen:
Do you remember back in 1999 when everyone was worrying about Y2K and wondering if the world was going to end? Well, Amazing Journeys couldn't be bothered with that because we were creating a company who was going to be born on January 1, 2000, one that would show people the world.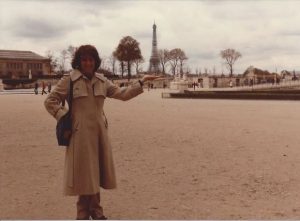 I began working in the travel industry when I was still in high school when my parents, who instilled their love of travel, had taken me to Europe twice during those years. Once on an organized tour with my family and the second time with my mom and her girlfriend where we navigated planes, trains, subways and ferries. I learned to navigate nearly any form of transportation and with ease. During those high school years I was excited and eager to know all I could about the travel industry so I enrolled at Los Angeles City College where I attended classes on nights and weekends, learning all the in's and out's of the business of travel. During my college years, I had worked on and off at travel agencies. Two years after graduating college, I decided to make travel my full-time career and never looked back. I worked at several travel companies, both large and small, gaining lots and lots of experience in the world! I have devoted most of my career working with groups. The largest group I was a part of was moving 15,000 teachers to the city of Atlanta for a convention and the largest cruise I planned was an corporate incentive with 850 travelers!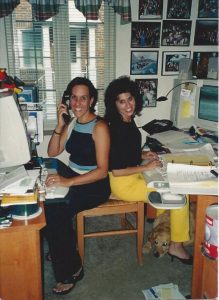 Soon after I opened for business in 2000, Michele came to work for Amazing Journeys. She and I had already worked together for 17 years where we were both Vice Presidents of a 70 person travel company. We knew we worked well together and I knew she had the necessary demeanor and experience to be part of the AJ team.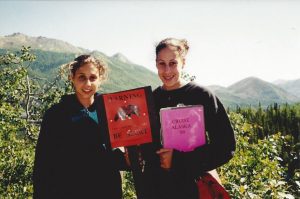 Erin and Stacey, my daughters, had what we call a "life-long internship." Participating in discussions around the dinner table about their parents businesses from a young age, they eventually both moved into careers in travel rather than in their Dad's business of medicine. They worked in the office doing marketing and speaking on the phone to clients, led shore excursions and then cruises along with me from the time they were in high school. Once in college, they would each come back to lead trips during the summer and our New Year's cruises. In 2014, they left Chicago and Boston with their husband and soon-to-be-husband and headed to Pittsburgh when they came to work full time for Amazing Journeys.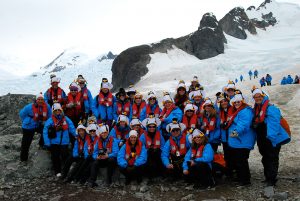 Amazing Journeys has planned and led 185 trips (wow!) to destinations all over the world, to all seven continents and visiting many destinations that some people could only dream of.
We have had amazing experiences, built lasting friendships, checked countries off our bucket list and learned so much about ourselves and the world. And although we never sell the "love quotient," we are proud to say that over 70 people (perhaps more we don't know about) have found their bashertes on our cruises and tours.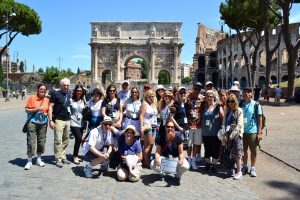 None of this would be possible without you, so as we have been saying for 20 years and as we will continue to say, thank you for choosing Amazing Journeys when you want to indulge your wanderlust!
We look forward to celebrating with you throughout the year. We'll be showing our appreciation to you on each and every trip. We hope you come and celebrate with us this year!
Amazingly,
Malori
View older entries
No Comments
No comments yet.
RSS feed for comments on this post.
Sorry, the comment form is closed at this time.





adventure Africa airplane Jewish Singles Travel Tips Europe Asia Peru COVID-19 world traveler summer Alaska singles New York Armchair tour Cruise culture history Jewish Hanukkah Amazing Journeys Great Barrier Reef airport Memories Australia / Pacific tourism Antarctica Group Travel photography Spain Taj Mahal Canadian Rockies Jews India gifts TSA Costa Rica shopping Travel China passport Vacation Singapore Italy Wildlife