Let me just take a minute to tell you about my favorite day of the trip.  We hopped on the bus in the morning to make the drive from Udaipur to Jaipur.  Along the way, we were looking out the window and all of a sudden, we came along a parade on the side of the road.  Turns out, a baby was born in the village and they were having a parade (complete with a DJ bus) and were dancing from one village to another.  So what did we do?  We jumped out of the bus and joined the party!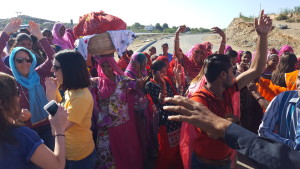 Once we made new friends and danced beside the blaring music truck, we hopped back onboard and made the rest of our ride, still dancing in our seats.  That night, we dressed up in sari's and had henna done so we really looked local and were ready for dinner.  Back on the bus and on our way, we came upon a wedding procession, complete with a band, lights and the groom riding an elephant.  And who are we to miss a party, so we hopped out and joined the next parade!  The groom's family invited us into the procession so we danced and jumped around, looking flashy and wearing our sari's well.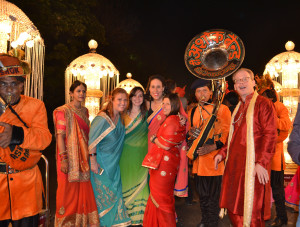 With the dancing of the day complete, we arrived at our home hosted dinner at the home of the descendants of royalty.  We were given the opportunity to ask questions of their life, have a tour of their gorgeous multi-generational family home and then have a homemade dinner with the family members themselves.  It was a truly unique experience, not to mention a delicious meal!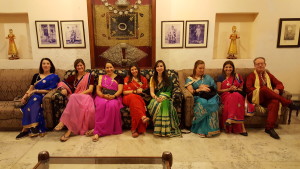 This trip was amazing and with a great group, every day was one to remember.