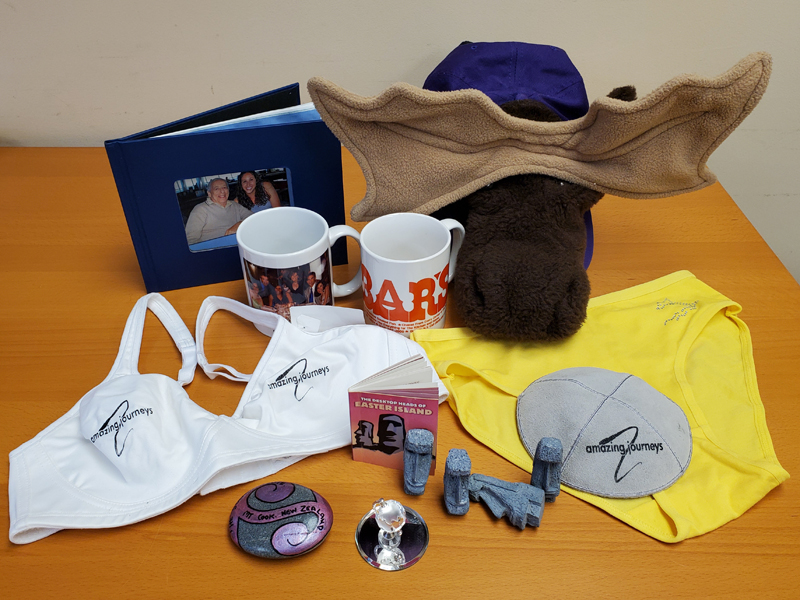 Amazing Journeys has been honored and blessed to have received a multitude of gifts over our 20 years of trip planning and guiding. I want to say right from the start, we are not encouraging gifting on our behalf – we are honored by your patronage and presence on our trips and that is the only gift we are hoping ever to receive.
Of course, we have received the traditional gifts of flowers, pictures, stuffed animals, edible fruit, deli trays, lunch for the staff, candy, jewelry, hats and books. We are always flattered to receive them and are so grateful at the kindness behind the gift. The cards are thoughtful and usually contain notes of thanks for an amazing trip or once-in-a-lifetime experience but more often, they are thanking us when we have introduced them to their basherte, "saved" them from natural disaster or introduced them to a destination that they never thought they would visit.
On a recent trip to South America, someone asked, "what was the craziest gift you have ever received?" That brought to the forefront an entirely different category! We wanted to share with you what we think are the most fun, craziest and most loved gifts we have received. The photo above speaks for itself… yes, there is an Amazing Journeys bra, a moose hat, bedazzled underwear and so much more!
Thank you to those who have honored us over the years with your appreciative nature, your fun and enthusiasm, and most importantly, your friendship.
We are so grateful~
Malori