by Erin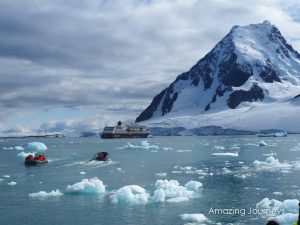 It has been said that the only people who can describe Antarctica are those who have never been, and I could not agree more!  Having been home for a week now, I am still processing the fact that we stepped foot on Antarctica – the frozen continent – and am having trouble putting the experience into words.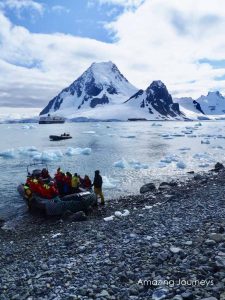 The scenery was breathtaking and truly indescribable.  I found myself fighting with my camera because it wasn't taking pictures that could capture the beauty, grandeur, immense scale and vastness of what I was seeing with my eyes.  Videos weren't doing it either and the only thing that I could do was stand there, in that moment, and try to commit everything to memory – the chill of the air, the sound as the ship sailed through icy water, the sun reflecting off glaciers and the height of the mountains that surrounded us.  We experienced all types of weather, and in each one, the lands and waters surrounding us was different.  My favorite part was hopping into a zodiac, sailing away from the ship and finding a quiet spot just to sit and observe.  And in the age of Facebook, Instagram and getting that truly post-able picture, I also reminded myself just to be in the moment.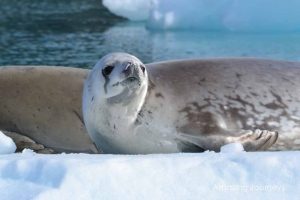 Traveling to such a remote destination, a continent that only 51,000 people visit a year (less people than it takes to fill a football stadium), is not easy.  It took 10+ hours to fly to Buenos Aires, 3+ hours to fly to Ushuaia, 2+ days cruising through Drake Passage and potentially some of the roughest seas on Earth, but when you wake up, look out the window and see massive icebergs floating by you, you realize that it is totally worth it!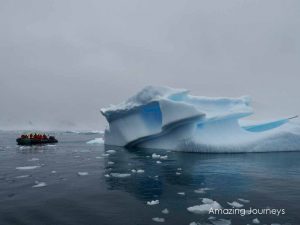 Each stop that we made was different – there was a day where we walked around with penguins and climbed to the top of a ridge for a beautiful view, a day where we visited an Antarctic research station, a day where we walked around the edge of a once active volcano and a day where we went ice swimming.  Each experience was unique and even those who have been to Antarctica will have experienced something different as each sailing charts its own course depending on the weather conditions.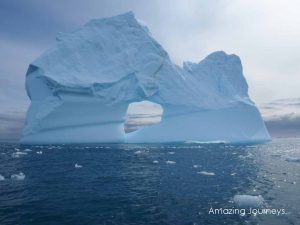 While I am still trying to wrap my head around the fact that I have now been to Antarctica, and have the daunting task of going through over 3000 pictures, I don't think I will ever truly grasp the sights that I saw, the silence that I experienced or just how magical nature truly is in a destination as untouched as Antarctica.