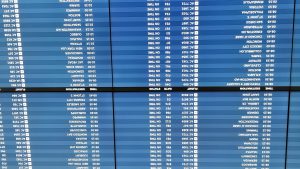 With the weather turning colder and winter right around the corner, some of us have to get into a different mindset when it comes to making travel plans. While the winter weather makes it the perfect time to escape to warmer climates, it can also mean snags in your travel arrangements. So while you can't do anything to change the weather heading your way, here are some suggestions on how to best be prepared for your travels during winter months:
Leave Early
Allow extra time to get to the airport during the winter. That extra cushion of time can mean the difference between arriving on time or getting there late (or not arriving at all if you miss your flight).
Connect in the South
If you need to have a connecting flight, try to choose a southern city to make your connection. Weather will be less likely to be an issue during the winter months.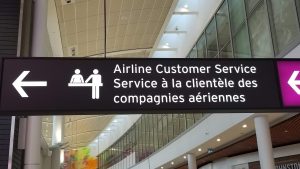 Check Out the Airport Lounge
Severe weather events can be the best times to purchase a one-day airline lounge pass. It'll be more comfortable to wait out the weather in the lounge and often rebooking lines are shorter than in the terminals.
Follow on Social Media
Often the easiest way for airlines and airports to get the word out about major travel delays and important information is via social media.
Check the Weather Early and Often
Don't wait until a winter storm hits to make other travel plans. Keep your eye on the weather to stay ahead of Mother Nature and prevent your trip from being derailed. Watch the weather in all cities where your travel plans could be affected – your departure city, any connections and your destination. To check for inclement weather before you depart, visit the National Weather Service for up-to-date weather information and alerts.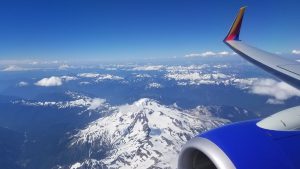 Invest in Travel Protection
On all trips, we highly recommend purchasing a travel protection plan.  A travel protection policy can help when rebooking cancelled flights, making hotel arrangements and other emergency travel assistance. It can also provide coverage for medical expenses and emergency medical evacuations, as well as reimbursement for your pre-paid, non-refundable trip costs in the event that inclement weather causes the cancellation or interruption of your travel.
Wherever you decide to travel in the winter months, we wish you easy flights, cooperative weather, safe travels and amazing journeys!
Edited from AIG