Here at Amazing Journeys, we're lucky to have the best jobs in the world—and we think our good fortune is worth sharing. So, when your next journey seems like a distant dream, take a few minutes to explore our WANDERLUST blog—it's chock-full of engaging tales and helpful tips from our travels around the world.

Allow us to brag
Sep 9, 2022
by Erin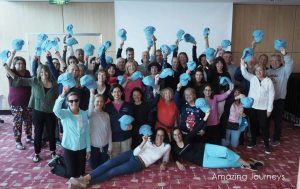 For 22 years, Amazing Journeys has been creating vacations that change your life! But don't just take our word for it – allow us to share some testimonials from travelers who have experienced Amazing Journeys first-hand!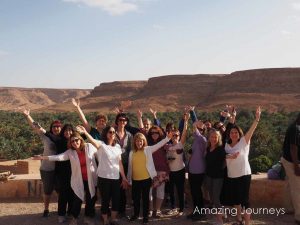 Traveling with Amazing Journeys is like eating potato chips – you can't stop after one or two. It's addictive! I have traveled around the world with them, from South America to Australia and New Zealand, Japan, the Galapagos and many countries in between. You are treated like family and make lifelong friends. Every detail is attended to. I am looking forward to my next adventure.
-Sylvia (France River Cruise traveler)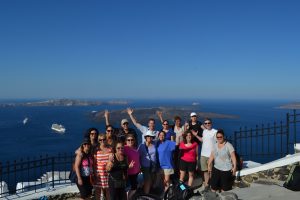 I would travel to the ends of the earth with Amazing Journeys. The trips taken with Amazing Journeys were chock full of eye opening adventures with rocking itineraries. Long after the adventures I am left with memories that inspire me and friends that I treasure. Amazing Journeys makes traveling easy. They think of every detail and provide explicit pre-trip instructions. The team is always open to questions and it is obvious this is more than a business to them, they really make you feel like family. During the trip they are with you to assist with anything you need, are friendly and the good energy they add to the trip is immeasurable. It's scary to travel alone. But, when I make a reservation for an Amazing Journeys trip I am confident. I know their trips attract high caliber individuals and the AJ team does everything in their power to make the travels easy and enjoyable. I'm so glad that AJ is around and I was lucky enough to hear about them.
-Marla (UAE & India traveler)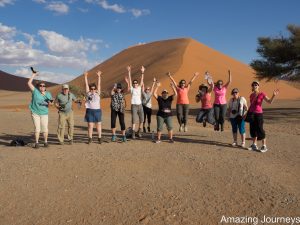 Whether you're an experienced traveler or a novice, you'll be impressed with the energy, thoughtfulness, and care they devote to making sure you have an exciting, comfortable, hassle-free, and safe experience. With friendly professionalism, they manage to take groups of strangers to strange lands, bring them together, and help each create fond memories and warm relationships that can last a lifetime.
-Bonnie (Israel traveler)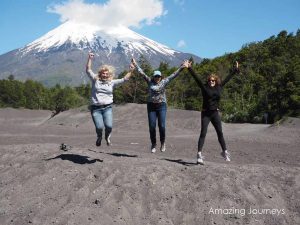 I have literally been around the world with Amazing Journeys and enjoyed myself thoroughly. I get so busy with work that when they post a trip I am interested in, I skim the itinerary and pay my deposit right away as I trust… and they come through every time… to give me a wonderful experience as well as I feel safe as a single woman on their trips. I HIGHLY recommend them. My life is fuller because of my travel with Amazing Journeys.
-Stacy (Greenland traveler)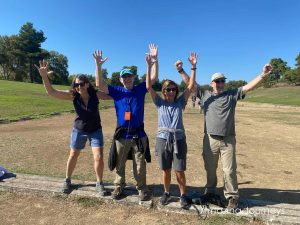 There aren't enough adjectives to describe the great job they did in making this trip so very special!!!
-Helene (France River Cruise traveler)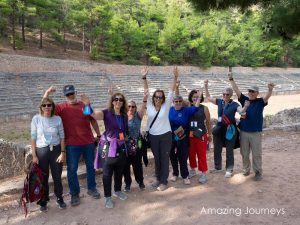 The level of detail Amazing Journeys puts into every trip is insurmountable to any other travel company I have experienced. Each trip I have been on was more Amazing (hence their name) than the last. From cruising the Mediterranean, to a Jewish Heritage river boat tour through Eastern Europe, New Years Eve cruise through South America, an African safari, Hong Kong/China… all well planned, wonderful local tour guides, fantastic accommodations, and the list goes on. Travelers can rest assured that all details, big and small, are taken care of. If any emergencies occur, they are there handling it, making sure everything is taken care of. Are Jewish travel groups a bit more expensive than others? Yes. But well worth it. I have met some fantastic new friends from all over!! I have found everyone on their trips to be welcoming, friendly and we create fantastic memories. They are fantastic!!
-Toby (UAE & India traveler)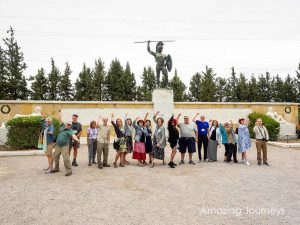 I have traveled with different companies before I found Amazing Journeys, and one thing I can say, you get what you pay for. Customer service is top notch. Every detail is taken care off. When I come home from an Amazing Journeys trip, I already start looking/planning the next one. I feel like every trip is once in a lifetime, that is how amazing the trips are.
-Reed (France River Cruise traveler)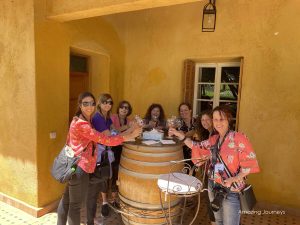 I met many wonderful people who I know I will remain in contact with. I never thought I would have the opportunity to travel abroad and I could never have experienced the heart and soul of our stops without the expertise of Amazing Journeys. I have not stopped smiling since I have come home reliving the trip through pictures, Facebook, etc. I would not hesitate to travel with AJ again.
-Janet (Mediterranean Cruise traveler)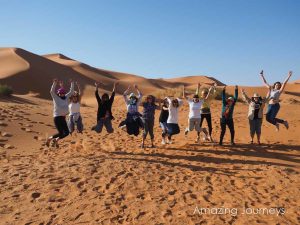 The level of organization and attention to detail by the group leaders was beyond anything I expected. I always felt like I knew exactly what was happening and if I needed help with any problems, the leaders would be there to help me. I also loved the ship and all the ports we visited!
-Audrey (Mediterranean Cruise traveler)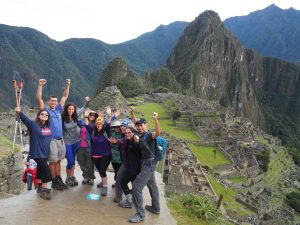 AJ plans fantastic trips. Once you book, you sit back and count the days till departure. Have questions? Never a problem. Their office phone is always answered in a friendly, warm manner. I can't say enough positive things about Amazing Journeys!! It is the creme de la creme of singles travel groups. I'm glad I'm part of their family. I'm anxiously anticipating my next trip with them. I know I'll be booking more in the future.
-Sharon (Africa traveler)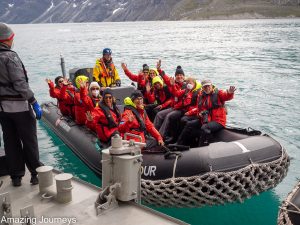 Amazing Journeys is really Amazing! This is a travel group for Jewish Singles – they travel the world and send you on fabulous trips. They take care of everything from visas, to airport transfers and you see everything there is to see in the location that you travel to. Their team is amazing! Knowledge and able to handle all types of situations and problems that may occur. After I have traveled to different locations throughout the world, I feel there is nothing I did not see or do in the particular location. I recommend this travel group for those who want to see the world!
-Lori (Greenland traveler)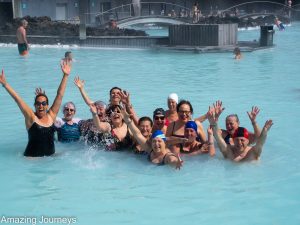 The name is fitting. Just returned home from an AMAZING trip to Namibia. With the AJ staff's attention to detail all I had to do was pack my bag (and find my passport) and head out. This was my 12th trip with my AJ friends. Already looking at the website to plan the next trip.
-Sharon (Namibia traveler)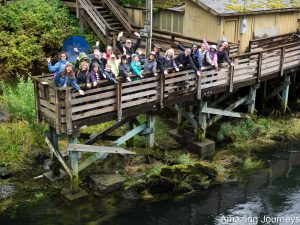 I would highly recommend Amazing Journeys for group travel with nice Jewish people who are also interested in traveling to fun and new destinations. Amazing Journeys and its staff are professional, organized and bring together a diversity of Jewish travelers for a fun time. They always take care of the important details so I can enjoy a carefree vacation. I also like that they work hard to make sure everyone feels warm, welcome, comfortable and included in all activities on their trips. I look forward to my next trip with Amazing Journeys very soon!
-Lisa (Peru traveler)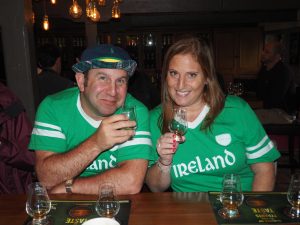 I've traveled with other companies. Amazing Journeys is the top! They have a great inside staff and trip leaders that really take care of everything. They offer quite a variety of trips. With them I've been able to visit all seven continents. I highly recommend them!
-Marty (Antarctica traveler)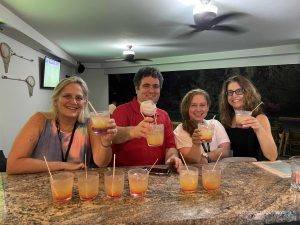 I have travelled with Amazing Journeys a number of times and they really do exceed expectations. The trips are well organised, and you feel like part of the family! The added extras, attention to detail and ability to ensure everything goes as smoothly as possible means I would not hesitate to travel with them again. They are also just lovely to deal with, warm, friendly and clearly care about what they do. Cannot recommend highly enough!
-Benjy (French Polynesia traveler)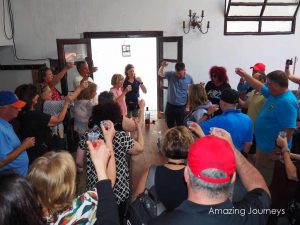 Because of Amazing Journeys, I have had the opportunity to travel all over the world and meet some people I can no longer imagine my life without. Think about your last vacation, did you meet other people or did you just hang out with the one or two other people you came with? I went on my first AJ trip with one friend and came away with dozens more. I keep coming back and now I can't imagine my life without my new friends. This group is great if you have the travel bug but just can't seem to find people who want to travel with you. You can sign up for one of the many AJ trips and just go. You WILL meet people.
-Tiffani (Morocco traveler)
View older entries
No Comments
No comments yet.
RSS feed for comments on this post.
Sorry, the comment form is closed at this time.