Here at Amazing Journeys, we're lucky to have the best jobs in the world—and we think our good fortune is worth sharing. So, when your next journey seems like a distant dream, take a few minutes to explore our WANDERLUST blog—it's chock-full of engaging tales and helpful tips from our travels around the world.

Amazing Australia
Nov 5, 2010
Our Amazing Journ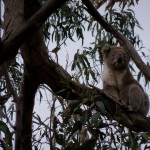 eyers arrived in Melbourne on Tuesday after flying over the international date line.  On the first day of our adventure, we enjoyed  kangaroos and koalas on a guided ecotour. We took an easy walk through the gum trees of the You Yangs Park looking for koalas, wallabies, kangaroos and birds in their natural settings and found them!  The cute koalas in the tree tops were just as we imagined!   Next, we traveled to the Serendip Open Range Sanctuary, developed by the Victorian government to provide refuge for a large variety of Australian fauna.  With our guide, we discovered water birds and dry land birds along with the exclusive viewing of wallabies, kangaroos, emus and other Australian wildlife.  This is what we came to Australia to see!   After our "outback lunch", we took a short walk through the forest alongside a quiet stream.  Yesterday, we had the opportunity to explore Melbourne on a city tour, and in the evening, many of us got together with local singles.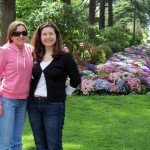 Today we fly to Ayers Rock in the heart of the Australian Outback.  The huge monolith called Ayers Rock and the sandstone domes of the Olgas were created through the process of upheaval and erosion.  We'll tour the Olgas and around the base of "the Rock"  and have some free time to relax or hike around the Olgas.
Tonight, we'll partake in a Shabbat service with the base of Ayres Rock as the backdrop. Here we will be surrounded by a carpet of bright red ground beneath our feet and only the sounds of our voices to fill the night sky. We'll then have an experience like no other during the "Sounds of Silence" dinner under millions of stars. We'll sip on a glass of champagne with the sound of a lone didgeridoo filling the air as the sun slowly sets over the Olgas (Kata Tjuta) and Ayers Rock (Uluru).  We'll dine on a gourmet BBQ of Australian delicacies and then sit back and take in the mystery of the desert at night as an astronomer takes us on a tour of the clear Southern night skies.
Follow our Amazing Journeyers when we update our adventures on this blog as well as on our Facebook Amazing Journeys Fan Page.
View older entries
No Comments
No comments yet.
RSS feed for comments on this post.
Sorry, the comment form is closed at this time.