Here at Amazing Journeys, we're lucky to have the best jobs in the world—and we think our good fortune is worth sharing. So, when your next journey seems like a distant dream, take a few minutes to explore our WANDERLUST blog—it's chock-full of engaging tales and helpful tips from our travels around the world.

Ayers Rock and Cairns
Nov 6, 2010
At Ayers Rock we took a flightseeing plane over Uluru to watch the sunrise, and then had a relaxing day by the pool of our beautiful resort hotel.  In the evening we got to have "steaks on the barby"!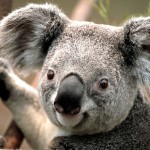 Today we'll leave behind Australia's Outback, and fly to Cairns, the gateway to the Great Barrier Reef. One of the world's most spectacular natural attractions, the reef was established as a marine park in 1975 and is a collective haven for thousands of species of sea life, as well as turtles and birds.  In 1981 the United Nations designated the Great Barrier Reef a World Heritage site. This evening we'll explore this enjoyable sea-side town, filled with night markets and restaurants galore!
View older entries
No Comments
No comments yet.
RSS feed for comments on this post.
Sorry, the comment form is closed at this time.