Here at Amazing Journeys, we're lucky to have the best jobs in the world—and we think our good fortune is worth sharing. So, when your next journey seems like a distant dream, take a few minutes to explore our WANDERLUST blog—it's chock-full of engaging tales and helpful tips from our travels around the world.

Cruise Lingo
Oct 3, 2013
-by Erin
Whether you're a seasoned cruiser or a first-time sailor, there is a whole new language to use when it comes to setting sail. Add to that the fact that you may be sailing around countries where you may only know how to say "hello" and you may be in for a challenge on what was supposed to be a relaxing vacation.
Smartphone to the rescue! Celebrity Cruises has created a cell phone app that helps cruise passengers get instant translations of foreign phrases while on a ship or out on a shore excursion.
Included in the app, called Cruise Lingo, are 56 stock phrases that cruise passengers might need, such as "How do I get back to the port?" and "Is there a nice restaurant in town?" Stocked with 11 languages, including French, German, two versions of Spanish, Hindi and Japanese, you can hop off the ship feeling confident and ready to explore!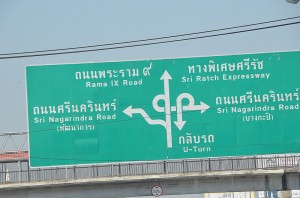 View older entries
No Comments
No comments yet.
RSS feed for comments on this post.
Sorry, the comment form is closed at this time.