Here at Amazing Journeys, we're lucky to have the best jobs in the world—and we think our good fortune is worth sharing. So, when your next journey seems like a distant dream, take a few minutes to explore our WANDERLUST blog—it's chock-full of engaging tales and helpful tips from our travels around the world.

New TSA security regulations
Jul 10, 2014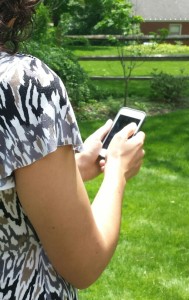 Is your cell phone charged?
It will need to be going forward. In order to continually protect US borders, TSA has added an additional security regulation at certain overseas airports on inbound flights to the US. TSA agents might ask you to power on any electronic or battery-powered devices in front of them that you bring through airport security, including cell phones, tablets, e-readers, laptops, etc. This is to demonstrate the item's functionality. This new security regulation is focused on intercepting explosives that could be disguised as electronic devices. If you are asked to do this and your device does not have power, you will not be allowed to bring it through security.
Moral of the story – make sure all of the electronic devices are fully charged before you head to the airport.
View older entries
No Comments
No comments yet.
RSS feed for comments on this post.
Sorry, the comment form is closed at this time.