Here at Amazing Journeys, we're lucky to have the best jobs in the world—and we think our good fortune is worth sharing. So, when your next journey seems like a distant dream, take a few minutes to explore our WANDERLUST blog—it's chock-full of engaging tales and helpful tips from our travels around the world.

Reading the fine print
Jun 22, 2017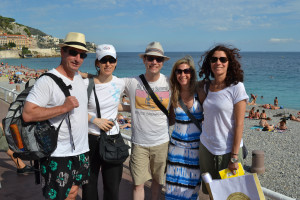 When purchasing a vacation, it's not just about glancing at the advertised price.  It's knowing what costs are included, and what are considered "extras" that you may have to pay for above and beyond the posted rate.  Most tours don't include the taxes.  Amazing Journeys does.  Most tours don't include the gratuities as part of the advertised costs.  Amazing Journeys has it included.  How many meals are included on your tour?  It's important to know because if there are few included, you will be paying additionally while on tour.  Is your hotel a quality property?  Is it located in the city center or does it require a taxi ride or train to get to the sights you want to see?  Are the sightseeing tours included, or are you going to have to pay additionally for each sight you want to see?  While the vast majority of cruise don't include optional excursions, land tours that you have to pay additionally for tours will soon add up, often times above and beyond the original cost of the tour price!  Most tours don't include an onboard group travel coordinator who is traveling with you to insure your vacation is going according to plan and organizing the social aspect of the tour as well, so that you see all the sights you have come to see as well as make many friends along the way.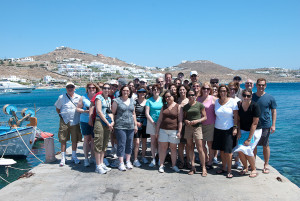 Here at Amazing Journeys, we try to make your vacation as hassle-free and amazing as possible.  You want to go into a trip knowing that everything is taken care of, you don't have to worry about the little things and that you are in the right hands. For those of you who have traveled with us before, you know that great care and planning goes into each trip and that we have considered each delightful detail in order to present you the perfect vacation.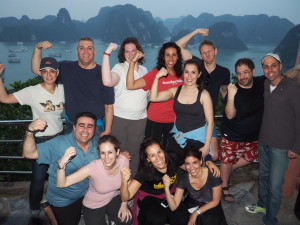 When looking for a vacation package we encourage you to keep in mind that not all travel companies are created equal and that there are not always apple-to-apple comparisons.  Keep a careful eye on what is actually included in the price and what you will be paying extra for. The last thing you want is to be surprised with the final cost of your vacation.
Looking forward to traveling with you soon!
View older entries
No Comments
No comments yet.
RSS feed for comments on this post.
Sorry, the comment form is closed at this time.