Here at Amazing Journeys, we're lucky to have the best jobs in the world—and we think our good fortune is worth sharing. So, when your next journey seems like a distant dream, take a few minutes to explore our WANDERLUST blog—it's chock-full of engaging tales and helpful tips from our travels around the world.

Rollin on the River
Oct 22, 2013
– by Malori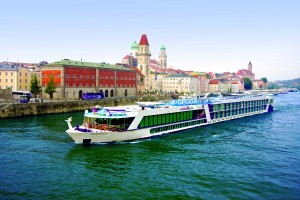 Ever hear of a river cruise? Are you wondering what all the buzz is about? It's the fastest growing segment of the tourism industry and 24 new ships are being built by six different companies, all debuting in 2014.
River Cruising opens up a world of possibilities of intriguing destinations. Pulling up right alongside a local dock, the river cruise experience lets you enjoy scenery along the way, and then coming directly in to the city center to explore on foot, by bike or on an array of complimentary guided excursions. According to AMA Waterways, in business since 2002, "there is no better way to experience the soul of a destination than on a leisurely river cruise, immersed in history, culture and breathtaking natural beauty."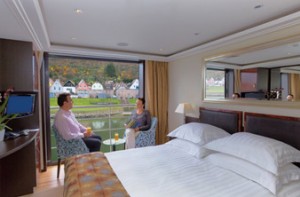 Traveling along rivers, these smaller ships are built with shallow drafts and can navigate smaller waterways, unlike their oceangoing cousins who cruise the high seas. During your journey along the rivers, you can look out from your balcony, window or one of the public spaces and see the ever-changing landscape of the destination you came to see. Many of the "Next-Gen" river cruises use a "long-ship" design that allows more interior space for guest rooms, bars and restaurants, spa and workout facilities, and even a pool with a swim up bar.
Onboard, the experience is more like a small boutique than a large hotel. The staff is dedicated to treating their guests like members of their own families, and several offer a premium experience. With local musicians to entertain, cocktails and dancing, lectures on local history and culture, time on board the ship is spent feeling like you are on vacation, whether it's relaxing, socializing with other passengers, sunning by the pool, working out or getting a massage.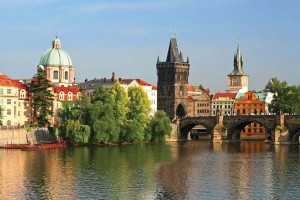 On most river cruise, complimentary wines are offered with meals, further enhancing your local cultural experience. You get to try wines from the local regions you are visiting, along with regional specialties the chef prepares each night.
River Cruises offer many themed cruises as well. From Chocolate Cruises to Wine Tasting Cruises to Jewish Heritage Cruises, there is a theme that fits nearly every taste and taste bud!
Amazing Journeys is joining in on the River Cruise fun on our Jewish Heritage River Cruise next summer. Sailing from Vilshofen, Germany on August 6 and ending in Budapest, Hungary on August 13, we will transport you along the Danube River through the magnificent landscapes of the Sound of Music Country and along the shores of our Jewish culture and our legacy. From synagogues to Jewish districts, modern museums and historical monuments, this cruise will be one you will surely remember. For more information on our Jewish Heritage cruise, click here or call us for information on any other river boat cruise at 412.571.0220.
View older entries
No Comments
No comments yet.
RSS feed for comments on this post.
Sorry, the comment form is closed at this time.