Here at Amazing Journeys, we're lucky to have the best jobs in the world—and we think our good fortune is worth sharing. So, when your next journey seems like a distant dream, take a few minutes to explore our WANDERLUST blog—it's chock-full of engaging tales and helpful tips from our travels around the world.

The Wandering Jew
Aug 28, 2020
by Malori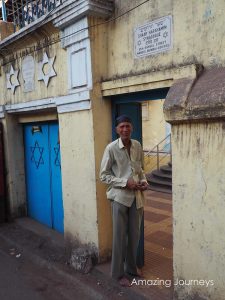 Traveling around the world, I'm so fortunate that I get to see a plethora of amazing sights. And the experience that I hold close to my heart is sharing our Jewish heritage with our travelers in faraway lands throughout the world. Whether joining a local community for Shabbat services, creating our own community for holiday observances or bringing back prayer to a synagogue that hasn't seen Jewish life for years, or sharing the Hora with those who may not have ever experienced it, these are the moments treasured by myself and our groups alike.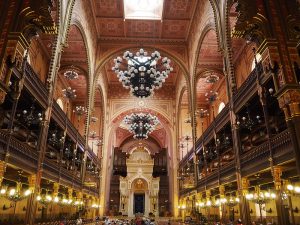 We have had the good fortune to see many of Europe's Synagogues. The largest and most magnificent I've experienced is Budapest's Dohany Street Synagogue. Built in the mid-19th century, the architectural style is Moorish Revival and is truly remarkable.  With seating for 3,000 participants in its main sanctuary, it also houses a museum, a graveyard, and sits on the site of Theodore Herzl's home. But in addition to the glorious interior, it's the experiences one has that is the most memorable,  Being brought up to the bima and away from the crowds of visitors, we pre-arranged the opportunity of having their world famous Cantor lead us in prayers, together as an Amazing Journeys community.  Our voices rang to the top rafters of this massive interior structure.  Just outside the doors to the most beautiful synagogue in the world, we were taken to the site where thousands of Jews were murdered during the 1930's and 40's.  Anyone who has been to Budapest will have vivid memories of the stories of the atrocities that happened along the river dividing Buda and Pest and elsewhere in the city.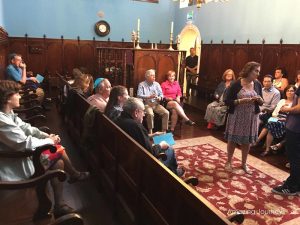 While most of our Jewish experiences are pre-planned by our Amazing Journeys team, some are bashert or, just happens because they are meant to be. When headed to the Azores, a remote group of islands located in the middle of the Atlantic Ocean, roughly 930 miles off the coast of Portugal and 2400 miles off the US coast, I received a call from a would-be traveler.  She said her dad was on a business trip a few years prior, along with a business associate, a Catholic woman who was born in the Azores. They asked about a run-down building they saw while walking down the street and were told it was a hidden synagogue from the 1800's.  For over 30 years, the two had decided to raise money to restore the synagogue, and took trips to Ponta Delagada on the island of San Miguel until they had restored the Sahar Hassamain Synagogue into its original look.  They also created a museum and included details of Jewish life in Ponte Delgada. Upon hearing the story, we wanted to take our group to visit as well as have Shabbat services there.  In advance of our Amazing Journeys visit, we asked employees at the museum, those running the fundraising organizations and were told it was a museum and was not used as a synagogue for nearly 60 years. We asked different times and in different ways, and still the answer was no.  We arrived in the Azores, visited the museum as part of our tour and later, at the end of our day of touring, I mentioned to the guide we had been hoping to have our Shabbat services inside the synagogue.  She said, "why not?"  I told her we had already had a long line of "no's" from everyone we spoke to and she said, "I work for the Mayor… I can make it happen.  Give me until tomorrow (Friday)… I am certain I can get this approved."  Sure enough, she did and we kept our secret from the group.  Later that evening, I asked everyone to meet in the hotel lobby so we could have Shabbat services together, followed by dinner.  We walked the 4 blocks to the synagogue and had a private service in this 130 year old space.  We all realized the specialness of this experience, and that we were bringing voices of prayer to these walls that had not heard songs for decades.  Many of us cried.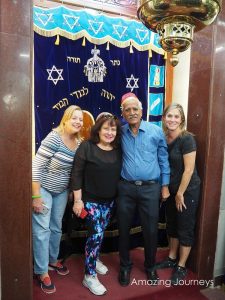 Sometimes synagogues appear in the most random of places, nevertheless, they are houses of prayer.  Cochin, India was once known as 'Jew Town' because they were located along the Spice Route and had many Jewish families who settled there.  Cochin is filled with many synagogues, some being currently brought to their original beauty as houses of worship by congregations in the US and other countries who want our Jewish history not to be lost forever. We visited several synagogues in the once bustling area.  My favorite was one synagogue visit where we had to pass alongside of several aquariums filled with fish to reach the entrance of the synagogue.  Not very fitting for a house of worship, it reminded me that having a defined prayer space is a gift.  People in different parts of the world will make sacrifices so that they can pray as Jews.  While in Cochin, we met Sarah Cohen, the last Jew in Jew Town.  We spoke to Sarah, then in her 90's, who still produced handmade challah covers.  Sarah recently passed away at the age of 95, leaving the former Jew Town devoid of Jews.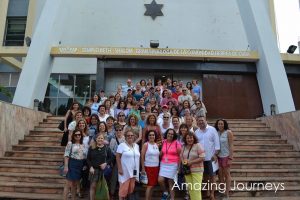 We have celebrated Shabbat in synagogues in Cuba where in Havana there are still two shuls, and as always, there is the one you "don't go to."   We have prayed with 400 visitors and Jewish business people living in the area in Shanghai, China and said prayers in a tiny underground hidden shul at Auschwitz in Poland.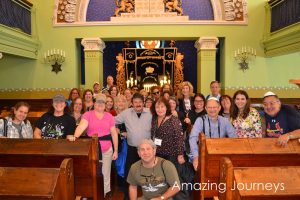 One of the most sobering was in Linz, Austria where we had Shabbat services at The Linz Synagogue.  This meaningful symbol of our Jewish religion and our heritage sits just one block away from the balcony where Hitler gave one of his earlier hate speeches.  On the tiny balcony in front of the Rathaus in the main square in Linz, Hitler proclaimed the Greater German Reich on May 12, 1938.  He called Linz "my home."  It was so important that here, we came together to pray as one.  This reconstructed Synagogue was both architecturally meaningful and hauntingly spiritual. Our voices during services were loud and proud as we aimed them to reach the heavens.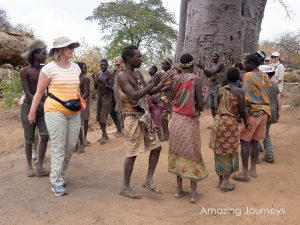 Whether one is Jewish or not, most likely a Jewish wedding is associated with dancing the Hora to Hava Negela.  On our travels, we have created the fun and fervor of the hora in many spaces and places on earth, including the most remote spots imaginable. We taught a local dance troupe in Madeira, an autonomous region of Portugal in an archipelago comprising four islands off the northwest coast of Africa, to dance the hora.  Even more remote, our Amazing Journeys travelers to Antarctica did an impromptu singing of Hava Negila around an Israeli flag, after doing the Shehecheyanu blessing, a common Jewish prayer to celebrate special occasions. On a recent trip to Tanzania, we met the Hadzabe people, an isolated tribe who still hunt for their meals with poison arrows and spears. They live under bushes and move about Tanzania, following the game. Here, after this tribe taught us their dance, we showed them ours!  Although we couldn't communicate through verbal language as they still use the "click language," the language of dance was our connection. Although we weren't 100% sure our movements would translate favorably, we're still here to talk about it!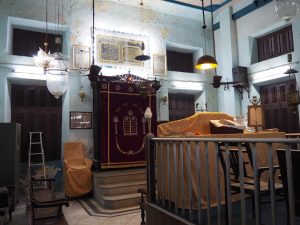 In India, just outside of Varanasi, the holiest city in all of India, we celebrated Tu' BiShvat, the New Year of the Trees.  I asked our guide to provide me with a space under a tree, so that we could say some prayers and experience this holiday. He was proud to bring us to the Bodhi tree where Buddha was enlightened. Nearby, we found a tree we could sit under as a group and celebrate Tu' BiShvat.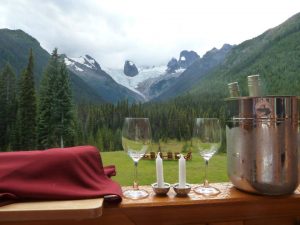 Sometimes it's the remoteness and serenity of nature that connects us most to God. In my favorite spot on the planet, our heli-hiking lodge in the Bugaboo Mountains in eastern British Columbia, Canada, our group celebrated Shabbat with a setting filled with glaciers, mountains and granite spires. It's the most majestic backdrop to a memorable Shabbat.  Equally so, perhaps my favorite Shabbat ever was facing Uluru, formally known as Ayers Rock, in the Outback of Australia.  Here, we perched ourselves on a large, red rock, indicative of the landscape of this desert area, complete with challah, wine and candles as I led the group through Shabbat services. As the sun set and the colors of Uluru changed with the changing sunlight, surrounded by our Amazing Journeys community in song and prayer, it brought us to tears.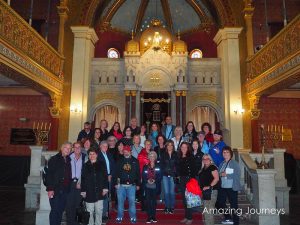 Of all the exploration we do on our Amazing Journeys, it's our visits to explore our Jewish heritage, see synagogues and visiting Jewish communities throughout the world, and  it's the Jewish celebrations in which we participate that are always the most memorable part of the trip and our travelers remember for years to come.
View older entries
No Comments
No comments yet.
RSS feed for comments on this post.
Sorry, the comment form is closed at this time.