Here at Amazing Journeys, we're lucky to have the best jobs in the world—and we think our good fortune is worth sharing. So, when your next journey seems like a distant dream, take a few minutes to explore our WANDERLUST blog—it's chock-full of engaging tales and helpful tips from our travels around the world.

COVID Travel Update
Jan 27, 2021
by Malori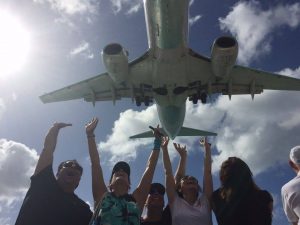 No doubt, you're ready to leave your own borders and get out in the world once more. While we are not recommending travel at this time, as you can see by the list of country requirements below that some countries are beginning to open, but still risky, cumbersome and complicated.
Below is a list of countries and what they are requiring of US and Canadian citizens at this time including opening of borders, entry requirements and restrictions. Please note, this update is changing daily and it's best to check with local embassies for countries to which you may travel and also COVID-19 Travel Recommendations by Destination | CDC, the U.S. Embassy or Canadian Government and your preferred airline before finalizing travel plans.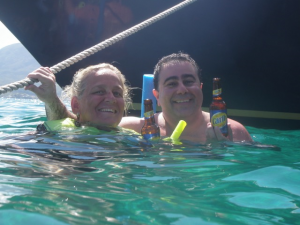 Caribbean/Mexico
Turks & Caicos: Open to Canadians and Americans with restrictions. Due to a rise in cases, a curfew is now imposed on Grand Turk from 8pm to 5am (due to be updated January 27, 2021).
Antigua: Open to Canadians and Americans with restrictions. All travelers arriving by air must have a negative Covid-19 PCR test result taken within 7 days of their flight (not required for children under 12 years of age). Fill out an online health form. All arriving passengers will be monitored for Covid-19 for periods of up to 14 days. Curfew in effect from 11pm to 5am.
Mexico: Open to Canadians and Americans with no restrictions.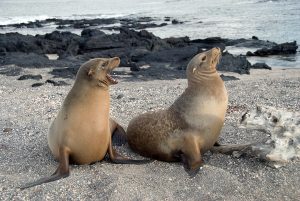 Latin America
Costa Rica: Open to Canadians and Americans with restrictions. You must have PCR testing before returning home to the U.S. or Canada.
Ecuador/Galapagos: Open to Canadians and Americans with restrictions. As of January 11, 2021, antigen rapid test can be performed on a random basis to passengers arriving into Quito or Guayaquil.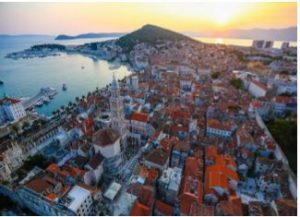 Europe
Montenegro: Open to Canadians and Americans as of January 12, 2021. No test required.
Turkey: Open to Canadians and Americans with restrictions. International passengers age 6 years and older traveling to Turkey are required to have taken a Covid-19 PCR test with a negative result within 72 hours prior to their flight. Passengers must submit their test results to the airline at the time of check-in. Borders open to all travelers with temperature check upon arrival. This requirement will remain in effect until March 1, 2021.
Croatia: Open to Canadians and Americans. Entry allowed with a negative PCR test taken within 48 hours. Travelers also have the option of being tested upon entry at their own expense, but they must self-isolate until test results confirmed. Travelers must also prove they are traveling for urgent personal/family reasons, business reasons or other economic interest (Tourism is considered to be an economic interest).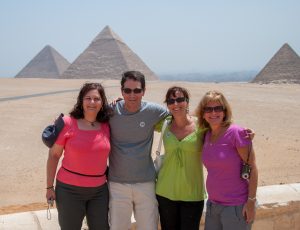 Africa
Egypt: Open to Canadians and Americans with restrictions. All travelers must present a medical certificate issued 72 hours before entry on arrival proving they are not infected with Covid-19. Children under 6 years of age are exempt from this requirement. Travelers departing from Japan, China, Thailand, North America, South America and Canada, as well as London Heathrow, Paris Charles De Gaulle and Frankfurt airports, will be permitted to enter with a negative Covid-19 test no older than 96 hours. Tourists must hold a valid travel insurance to cover medical expenses in Egypt. Health checks may take place at the airport for all travelers entering Egypt.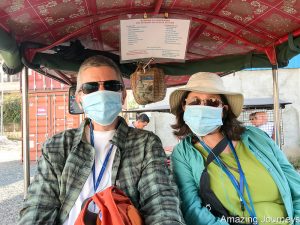 Important Note for Returning U.S./Canada Passengers
U.S.: All U.S. passengers over the age of 2 years must provide one of the following before boarding their flight back home:
-A negative Covid-19 test result (PCR or Antigen) taken within 72 hours prior.
-Documentation of having recovered from Covid-19 and approved to travel by a doctor.
Canada: All Canadian passengers over the age of 5 years must provide a negative Covid-19 test result (PCR or LAMP) taken within the 72 hours prior.
Please review the full order for the U.S. on the CDC's website here. Canada issued a similar order earlier this month. Read here.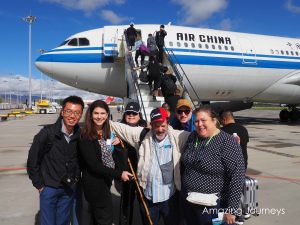 Because of a new variant, the US has imposed restrictions on non-US citizens entering the US from South Africa and the border-free Schengen zone which include 26 European countries. They include Austria, Belgium, Czech Republic, Denmark, Estonia, Finland, France, Germany, Greece, Hungary, Iceland, Italy, Latvia, Liechtenstein, Lithuania, Luxembourg, Malta, Netherlands, Norway, Poland, Portugal, Slovakia, Slovenia, Spain, Sweden, and Switzerland.
There is one European cruise line who is requiring all passengers have a COVID vaccine prior to boarding. You may find more of this in the future.
Airlines, cruise lines and other modes of transportation may require a 'Travel Passport" or Vaccine Passport" in order to board your flight, cruise, etc. Read more about it in the following article. COVID in US: What 'vaccine passports' mean for your summer vacation.
Travel will be safer in the near future and we at Amazing Journeys are ready for it. But until it is safe to do so, you will find us at home, planning opportunities of a lifetime!
Country requirements provided by Kensington Tours
View older entries
No Comments
No comments yet.
RSS feed for comments on this post.
Sorry, the comment form is closed at this time.