Here at Amazing Journeys, we're lucky to have the best jobs in the world—and we think our good fortune is worth sharing. So, when your next journey seems like a distant dream, take a few minutes to explore our WANDERLUST blog—it's chock-full of engaging tales and helpful tips from our travels around the world.

Goodbye WOW
Mar 28, 2019
by Malori
Ave Shalom WOW.
I really liked WOW.  As an airline, it had a certain 'joie de vivre' and a style all its own.  From the magenta colored planes to the smiling but somewhat snarky attitude of the flight attendants, their uniforms and best of all, just the name WOW said it all.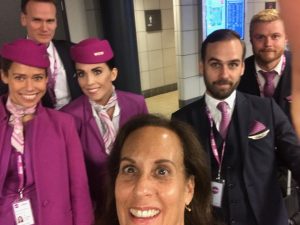 But airlines come and airlines go.  If you've been in the travel industry as long as I have, you understand it's just part of the natural selection process. At the bottom of the food chain are the "low cost carriers." They are actually doomed from the start if you ask me. An airline or any other business cannot operate on a shoestring.  While it may be nice for an airline to advertise uber low fares, they still have to maintain their planes, hire qualified pilots and have some savings for a rainy day, when something goes wrong and you need a back-up plan.  Low cost carriers usually have great fares, a few planes and a "fly by the seat of their pants" position. It's not sustainable. Add to that the large giants of the sky, the competing carriers who are ready to wage an all out war when a low cost carrier comes into the market.  Advertising picks up, fares drop to match the new airline and before you know it, the new carrier can't compete with the big dogs.
So while I am sad to see another carrier go, it was only a matter of time.  So long WOW. C'est la vie. Or as they say in Icelandic, svo lengi.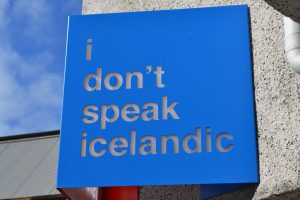 View older entries
No Comments
No comments yet.
RSS feed for comments on this post.
Sorry, the comment form is closed at this time.