Here at Amazing Journeys, we're lucky to have the best jobs in the world—and we think our good fortune is worth sharing. So, when your next journey seems like a distant dream, take a few minutes to explore our WANDERLUST blog—it's chock-full of engaging tales and helpful tips from our travels around the world.

How Does Amazing Journeys select their Upcoming Trips?
Jan 28, 2014
-by Malori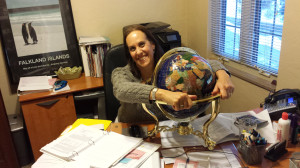 So just how does Amazing Journeys select their upcoming trips?  I get asked this question all of the time.  I like to think it's part art, part science and part wizardry.  Like anyone who has been working at their passion for over 30 years, I have a system.  It all begins about 18 months prior to the start of the new year – I've already been planning trips for 2015 for the past several months!  I read tons of professional and consumer journals, newspapers and newsfeeds on destinations worldwide.  Sometimes they are lifestyle articles, sometimes it is about a newsworthy story and often it is about the beauty or the culture in that destination.  If it piques my interest in some way that I think others will enjoy, I write it down on a list I keep behind my desk.  I then watch to see if a world event such as the Olympics, World Cup Soccer, new movie or something newsworthy of a world figure is in the news. Often times this sparks interest in the traveling public.  I look for new trends such as active travel, culinary interests or river boat cruising.  I watch to see which countries are currently doing heavy promotional advertising as that also works to drive interest to a specific area.  All of these things go into my "huge pot of stew" and many of these places will make it onto my list.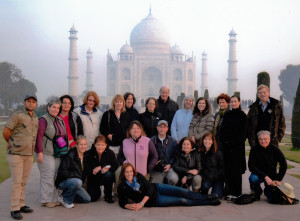 Then December / January comes around and it is time for me to start making decisions on which trips actually will make it onto our AJ calendar.  I set up meetings with some of the sales teams who represent my favorite products and we discuss options and also what new opportunities may present themselves.  (I also get to put my two cents in to the Itinerary Gurus at cruise lines and tour companies as an opportunity to say where I would like to see them plan trips!).
My next step is like a huge jigsaw puzzle.  I have my would-be destinations sorted by continents and also best times of the year to explore each destination.  They are also segmented into cruises and land trips as we try to get an equal balance of both.  We look at our summer trips first, because the traveling public, whether they are teachers, have school age children or just love to get away during the summer months; this is our busiest travel time of the year.  We try to get 4 – 6 trips packed into those three summer months of June, July and August.  Logistically, it's a challenge with the length of the trips, amount of prep time needed prior to a trip and staffing the tours.  We try to take advantage of holidays so that an extra day off of work can be incorporated into the trip, and we also look at Jewish holidays so that we make sure not to overlap with the major Jewish holidays.  Next we schedule in our New Year's Eve cruise as the dates of that are what they are – December 31 and January 1.  Once we have that in place, we begin to schedule the cruises because the itineraries are on set dates and cannot be moved.  We may drop one cruise or another and look for another one on the list, if the timing or pricing is not what we believe will appeal to our travelers.  Once the cruises are in place, we fill in with our destination oriented land tours.  I have more flexibility as to dates as I am custom designing these tours. From here, I begin to really narrow down my selections to come up with the perfect, well-rounded travel schedule for the upcoming year.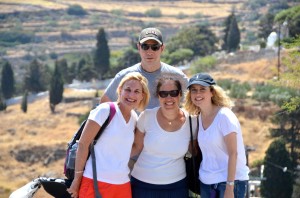 Just like the fashionista gets a huge rush when walking into a favorite boutique, fun mall or new outlet store, I get that same adrenaline buzz when purchasing travel.
So today, as I write this blog, I am sitting here with a list in one hand and my crystal ball in the other, selecting some awesome travel destination which I hope that everyone will love!
View older entries
No Comments
No comments yet.
RSS feed for comments on this post.
Sorry, the comment form is closed at this time.