Here at Amazing Journeys, we're lucky to have the best jobs in the world—and we think our good fortune is worth sharing. So, when your next journey seems like a distant dream, take a few minutes to explore our WANDERLUST blog—it's chock-full of engaging tales and helpful tips from our travels around the world.

What Do I Miss Most About Travel – Michele
Jul 2, 2020
by Michele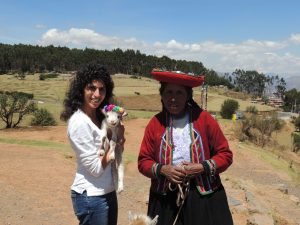 EVERYTHING! Having been in the travel business my entire life, I can honestly say there isn't anything about travel that I don't miss. I started dreaming about flying and sailing all over the globe at a very young age. I vividly recall playing "pretend airplane" and "pretend ship" with my cousins when I was a very young kid. The moment I had an opportunity to pack, you didn't have to ask me twice, I was ready!
One aspect of travel that I can say I miss the most is the people. Whether it is the locals I have the opportunity to meet and learn about; their country, culture, and cuisine or if it is the special group of individuals I travel with, it is the people that make every destination… amazing!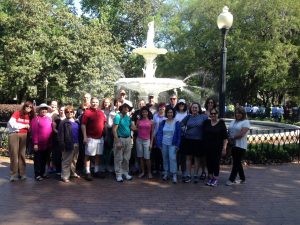 There isn't anything that brings a place to life or can ingrain the experience more than the people that love it and take pride in it the most. The locals have a unique way of sharing their knowledge with you that opens your heart and mind in a way that can't be matched. Tell me about your community and family, tell me how you came to do what you do and why, tell me about the beautiful architecture and the history behind it. I love hearing it all while on tour or over a coffee at a neighborhood cafe as we people watch together. Nothing can bring a place to life like a local.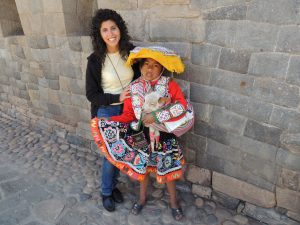 And YOU – our group of amazing travelers. Sharing the experiences with you is what makes travel special. You may consider yourself a client when you first call, but you become part of the family rather quickly. Everyone has their initial call and their first trip sometimes calling with questions and maybe a splash of hesitance? What I always share with everyone is that within minutes, you will feel part of something special. This isn't just a feeling our passengers get, it is what we feel right along with you! We certainly form bonds and those have truly enhanced my life.
View older entries
No Comments
No comments yet.
RSS feed for comments on this post.
Sorry, the comment form is closed at this time.