Here at Amazing Journeys, we're lucky to have the best jobs in the world—and we think our good fortune is worth sharing. So, when your next journey seems like a distant dream, take a few minutes to explore our WANDERLUST blog—it's chock-full of engaging tales and helpful tips from our travels around the world.

Moving Forward – One Step at a Time
Jun 23, 2020
by Malori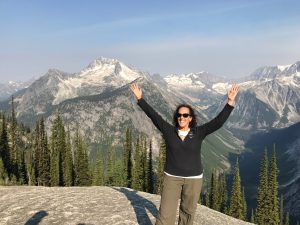 I've been working in the travel industry since I was in college.  I took a few side jobs while studying, in order to be around the world I love. While performing the tasks at hand, I would daydream, seeing myself in all of those exotic locales and enjoying people from other cultures. So it should be no surprise that during my first full-time travel job after graduating college, I earned the nickname, "I'll Go Anywhere Asman" because I truly would go anywhere!  If there was a learning opportunity in Houston, I'd be the first to volunteer.  Visit Nashville?  Yes, please! Lead a group of country western fans from a radio station to Las Vegas? Sign me up! That was actually my first group, leading me to a career in escorting over 10,000 people around the world! I've dedicated my career to travel, as have our amazing team of Erin, Stacey and Michele.  Each one of us never imagined ourselves doing much of anything else and each of us started on our "dream job" path during our teens.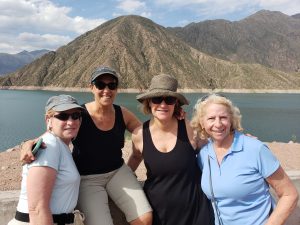 How is Amazing Journeys and our devoted team coping during this crisis?  I've seen crises in the past.  9/11.  The Gulf War.  The Financial Crisis of 2008-09.  Each one had a huge impact on travel, and as an industry, steps were taken in order to re-start travel and help those with trepidations, to travel once again. But this time is different.  What we thought would be a few weeks turned into a few months. Through it all, we are reevaluating next steps, all while taking care of our business, customers, employees and families.  While some areas of the world are beginning to open to tourism once again, there are still challenges to overcome before we are ready to take those first steps to board a plane.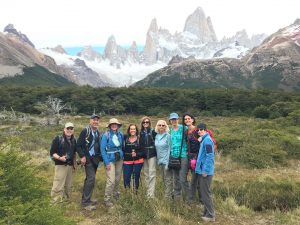 Here at Amazing Journeys, we've been keeping busy.  Since the very beginning, we've been able to entertain and keep our travelers connected with engaging online programs such as Travel Trivia, Lunch and Learn, Happy Hours, Shabbat and more.  We've hosted hundreds and hundreds of cheerful participants and have enjoyed the engagement we have been missing so much.  While it hasn't replaced our need to be with our travelers in person, it has fulfilled a need for our community to all be together, laughing, talking and interacting about that which we love…travel.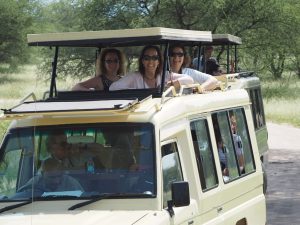 This pause in travel has given us an opportunity to reset our priorities, thinking about what's really important including health, safety and our collective well-being. We are of the opinion that we would rather cancel a trip than cause undue concern for anyone's health and safety and so we have done just that.  We've focused on what we can do moving forward in how to best serve your travel needs.  Changes have been made to the number of travelers we will host on any given trip for the comfort and safety of our travelers through 2021. In addition, we have been working with suppliers who can offer us more lenient cancellation terms, or insurance programs which allow cancellation with little to no penalty, closer to the date of travel.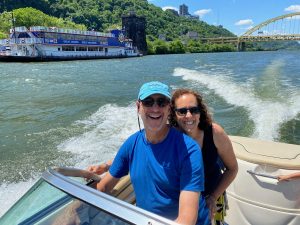 For nearly 25 years, I have traveled over 100 days a year for work, and adding to that, traveling to visit family.  But I'm really enjoying being home much more than I thought I would!  When I'm not planning new trips, proofing contracts and reading industry journals, I've rediscovered what it's like to have time to relax. I've rediscovered what it's like to have down time in some of my favorite nooks and crannies of my house and yard, and time to sit in my favorite spot on a side patio with a book or catching up with friends and family. I set a goal to do at least three active activities each day and so I go for long walks, hikes, bike rides and have several fitness routines I can do at home.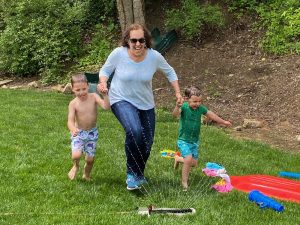 We spend time in nature and on the three rivers in Pittsburgh, visiting with family and recently, adding visits with friends, socially distanced of course. This pause in travel has taught me I'm certainly not ready for retirement any time soon and I am ready to hit the road as soon as we are comfortable doing so.  And it's definitely taught me while I am comfortable alone with myself, I love being around people and that includes all of you!  I really miss our time spent exploring and discovering our world together, and having a great time while doing it!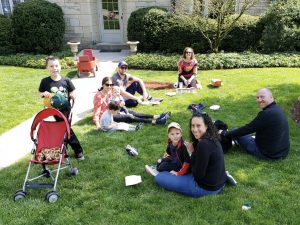 View older entries
No Comments
No comments yet.
RSS feed for comments on this post.
Sorry, the comment form is closed at this time.