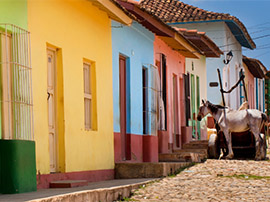 We got the news today that we had been waiting for.  The first cruise line ever to be granted permission to visit Cuba from US waters was given the green light today, at the same time of the historic visit to Havana  by President Obama.  "We have been waiting for this good news for a long time", said Malori Asman, Chief Amazement Officer of Amazing Journeys. Those in the travel industry who know Malori know that she has been asking for  the past few years when this destination would be available, and made each sales rep promise to let her know as soon as Cuba opened up as a cruise destination.  The announcement that came today traveled fast from Havana to Miami to Pittsburgh when Malori received a call.  "We're going!", said Ron Fenska, Vice President of Sales for Fathom Travel, "Our team is in Havana and we signed the contracts today!"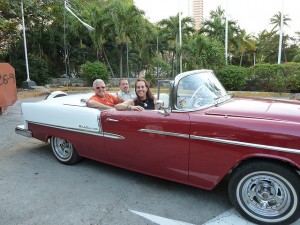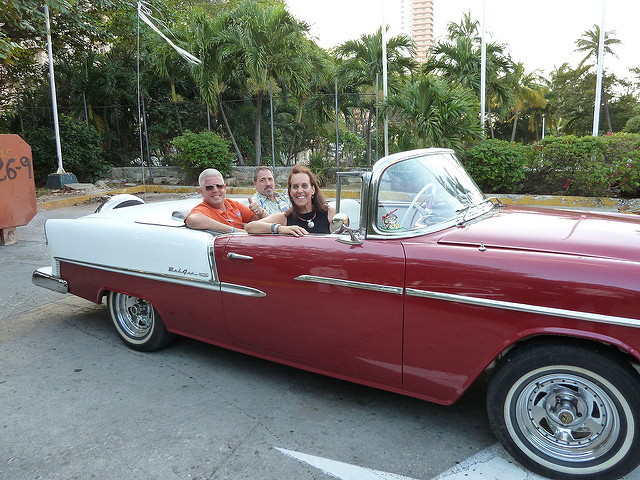 Onboard the 704 passenger Adonia, passengers will participate in onboard programming including a variety of activities covering an array of interests such as Cuba's customs and culture, conversational Spanish lessons and geographic-inspired entertainment.  Our Amazing Journeys onboard programming will take it a step further and offer additional programming and discussions on topics involving the Jewish aspect of Cuba and its effects on the community under communism where no organized religion was allowed.  In addition, during our two days at sea, enjoy Cuban music, learn to dance the salsa, watch Cuban movies and learn to mix the perfect mojito or Cuba Libre.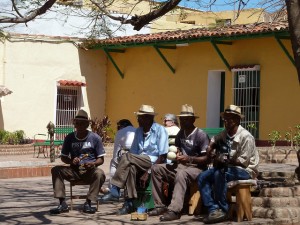 On land, the ship will visit three Cuban cities, including Cienfuegos, Santiago de Cuba and an overnight in Havana allowing for nearly two days there.  The included shore excursions will provide immersion into Cuba's history with walking tours and architectural tours, culture and special interest tracts such as visiting artists homes, a visit to the home of Ernest Hemingway, visits to hospitals or a cigar factory.  In addition, Amazing Journeys has already been in contact with the Jewish community and will include visits to synagogues, the only functioning pharmacy on the island, located inside of the synagogue and visits with locals from the Jewish community.
According to Malori, Cuba is so close but a world apart. She will be going on the second ever sailing from Miami in over 50 years, leaving on May 15 in preparation for our group cruise over New Year's.  To receive more details on this cruise, sign up for our Cuba interest list at info@amazingjourneys.net