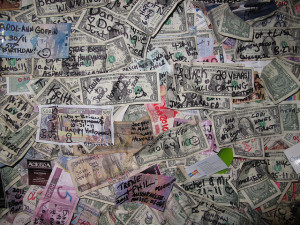 Did you know that over 72 million Americans traveled outside the country in 2016, where they spent more than $140 billion? While much of that money was used to create memories that will last a lifetime, a portion of it went to financial fees that might well have been avoided.
Here are five tips for keeping costs low and managing your money during your next trip abroad.
Steer clear of transaction costs
Most credit and debit card issuers charge foreign-transaction fees, which typically run between 2% and 3% of the purchase price, as well as ATM fees. That might seem like a minor expense per transaction, but all those extra charges can really add up.
Look into the fees imposed by your banks and credit card companies. (The overall fee is often a combination of two fees, one from the issuing bank and one from the card company.) And note that even if you have a fee-free card, there may still be circumstances in which ATMs or merchants themselves charge a fee. Always check your card's terms and conditions to find out exactly what fees you're responsible for.
Find the best exchange rate
Airport currency kiosks may be convenient, but they also tend to be pricey, often charging as much as $10 for exchanging any amount under $500. Even so-called no-fee exchanges tend to make a profit off their highly unfavorable exchange rates. All told, Fodor's estimates that travelers pay an extra 4% to 9% when exchanging currencies at such convenient but costly locations.
Cash withdrawals from ATMs are generally the best choice for day-to-day funds—but, again, beware transaction fees. Some banks impose a flat fee per withdrawal, while others do not and may even refund those levied by others.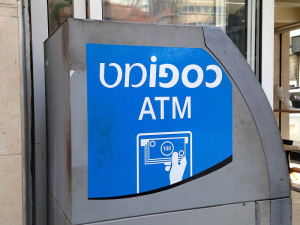 Watch out for "dynamic currency conversion"
Many travelers are enticed by the convenience and familiarity of receiving bills – at restaurants, for instance – in U.S. dollars. But this new trend, called dynamic currency conversion, often comes with an unfavorable exchange rate, transaction fees or both. So when asked if you want to pay a bill in the local currency or in dollars, go with the local option – unless you can verify that the cost is negligible and worth it, to you, for the familiarity factor.
Secure your information
Nothing ruins a trip like a lost or stolen wallet, so take a picture of the contents of your wallet, including the fronts and backs of credit and insurance cards so you can find all those important phone numbers to call in case of emergency. Keep a copy on your phone – or better yet, in the cloud – along with pictures of your passport and any other important documentation.
Also, be sure to activate fraud alerts for all accounts that offer them so you're notified right away of suspicious activity. Sophisticated cybercriminals are often able to capture your financial information even if your cards stay in your possession.
Take advantage of built-in benefits
Before you book your trip, see if your credit or debit cards offer travel-related perks that can save you money or ease your journey. For example, many offer help with hotel and restaurant reservations, free Wi-Fi access on eligible flights, and even discounts on certain types of accommodation and transportation. Review your cards' benefit terms or call your providers for full details.
Edited from Charles Schwab