The Torah explains that Jews have 613 mitzvot by which we should base our good-deeds lives upon. There are mitzvot about foods, holidays and prayers, kindness and cleanliness, honesty, how to treat other people and lots more.
Some of the mitzvahs we should try do are:
Honor your mother and father

Give Charity

Learn

Pray

Visit the sick or elderly

Care for animals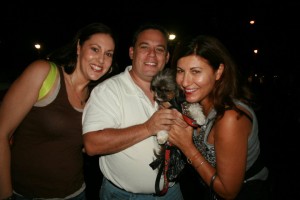 This past weekend in the heart of New York City and just a few days prior to our Days of Awe, an amazing journey of another kind took place thanks to the kindness, generosity and mitzvah of three siblings.  Bruce and Steven Stark and Ellen Gabe, owners of Beacon Paint & Hardware (www.beaconpaint.com) hosted their 12th annual Guiding Eyes for the Blind fundraiser; an organization that raises and trains seeing-eye dogs.
After Shabbat on Sept 24th, over 300 supporters gathered in a school yard adjacent to the Museum of National History for music, food, puppy playtime, socializing and a presentation full of accolades to those who helped make the event possible.  The food, lighting, staging and even t-shirts were all donated for this worthy cause and by the end of the night over $15,000 was raised for this wonderful cause.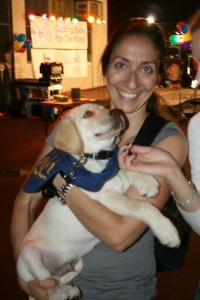 I traveled up from Pittsburgh to take part of this meaningful event. I returned home after the weekend touched and honored to have been invited to take part.  This was not an event about loving animals, although those who love dogs were certainly overjoyed. This was an event about helping people in need.  It takes tens of thousands of dollars to raise, train and support a service dog and their meanings to the lives of needy people cannot be understated.  Bruce, Steven and Ellen know that premise all too well as they had a sister who suffered blindness and greatly benefitted from her beloved service pup.
In the spirit of Rosh Hashana and the most powerful, meaningful time of year for us Jews….cheers to Bruce, Steven and Ellen for all their mitzvahs during this amazing journey of a different kind!  And yes, Amazing Journeys passengers were grand supporters as well. Over 40 local (and a couple out of towners) came to the event – and dozens more sent in donations.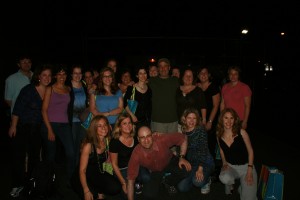 Shana Tova to one and all. May this year be amazing; full of love, good health, prosperity, great friends and lots of togetherness.