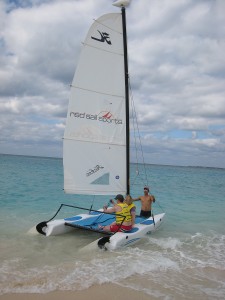 Here at Amazing Journeys we have been company to truly amazing experiences in all parts of the world.  In 19 years of leading Jewish singles to places on all 7 continents, the thousands of travelers we have hosted will attest to remarkable experiences: from zip lining above the clouds in Costa Rica, to dog sledding on a glacier in Alaska…from witnessing the Sumba Parade in Rio during Carnival, to celebrating New Year's in Hawaii…from riding an elephant in Thailand to marching with the penguins in Chile.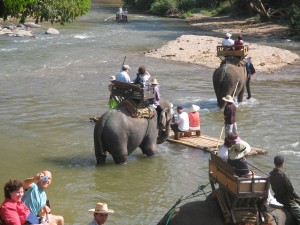 But imagine for a moment if these wonderful experiences in waiting, never happened because of one simple faux pas…one simple misjudgement, one simple moment of carelessness or one simple moment in time that could have and should been avoided.  
These five simple rules of engagement can help you maintain peace of mind in your preparations for that long awaited/long earned vacation.  Don't let Murphy's Law rule.  Live by the Vacationer's Rule where thou art due leisure time away on vacation; to live carefree, to have fun, to leave your worries behind and to "vacate" your life of responsibility for a life of bliss: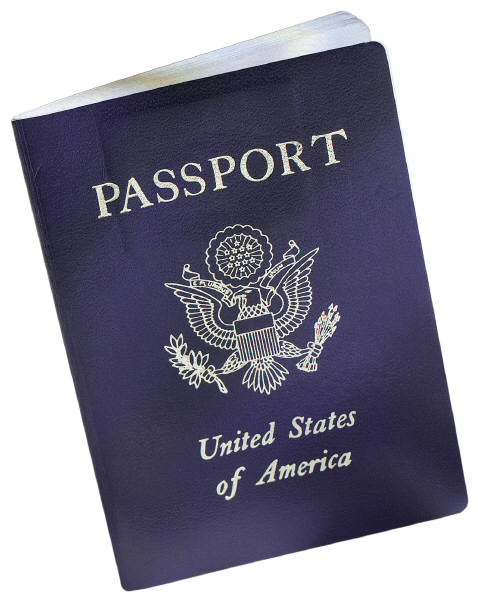 1. Mind Your Passport:  Really…..don't just assume that its where you "usually" put it, and make sure that its on your person BEFORE checking your luggage onto a cruise ship or under a motor coach (thank goodness the airlines ask for it before you check your luggage).  Case in point:  Barbara (names are being changed to protect the innocent) was sure she had her passport in her pocketbook as she checked in onto a recent cruise with Amazing Journeys. After the porters took her luggage for boarding, she realized she packed in her suitcase.  The luggage was somewhere amongst 3000 other pieces of baggage in process of being delivered to staterooms and she was denied boarding until her luggage appeared again. Lucky for her, it was before the ship set sail.
2. Lighten Up, Francis: For so many reasons, travelers need to lighten their load while traveling.  It can cost you more in checked baggage fees…the more you pack, the more you can lose if your bag gets lost….lighter luggage is greener on the planet as it uses less fuel, less manpower to haul, and less materials to wear & tear, etc.  And, it's easier on you! Even if you have luggage assistance on your tour, somewhere along your way you will have to handle your own belongings and if its too heavy for even you to move, its too heavy!  Case in point:  Sharon was on her way to meet her Amazing Journeys group at JFK for a flight overseas and the start of a tour of Ecuador and the Galapagos Islands.  While unloading her suitcase from the taxi, she lost her balance and trying to right herself, tweaked her lower back.  She couldn't right herself and let alone move her luggage into the airport, she couldn't even stand upright.  She never made it to Ecuador.
3. Make Things Right, At Home:  Have a checklist of things you need to do to get yourself ready for the trip, that not only includes actual trip preparations (buy sunscreen, pack camera, have enough underwear, etc), but preparations for your leaving and returning to home.  Buy an automatic light timer that will randomly turn a lamp on in your home throughout the days and nights, giving the impression that your home is occupied.   This is a deterrent for would-be thiefs.  Clean all your dirty dishes. Imagine the stench or mold left to grow if your kitchen has perishable food hanging around for a week. Make your bed!  Its just nice to come home to an orderly home after a long time away. The last thing you want to do is organize, clean or fix something.  And finally, if your home is going to be empty, make sure your main water supply is turned off. Case in point: Sam left for his 10 night Amazing Journey to the Med.  One of the pipes leading to his washing machine cracked while he was away causing the water to flow onto his basement floor. And flow and flow it did, flooding his basement and beyond. Because the water flowed continuously for days (he really wasn't sure when it broke) he had so much water damage in his basement that he needed to gut it all out and basically rebuild it. NOT a fun way to come home from vacation.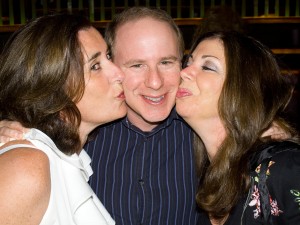 4. KISS Your Vacation (Keep It Simple, Stupid): You're on vacation finally. You're feeling relaxed, carefree, like a kid again. Just what you wanted!  Way to go, dude!  But….you forgot one thing.  You're not a kid anymore.  The reality check here is make sure that you have your vacation, within your physical and emotional means.  Its ok to have a few more drinks than normal, but don't pound 'em down like you're at a college frat party.  Do you really want to lose a day or more of your precious vacation to a hangover?  Speaking of drinking, be careful where you are drinking the water.  There are places you want to go where you won't want to drink the water.  Do your research and ask the questions.  Montezuma's Revenge will hurt more than a hangover and ruin more than a day. Finally, its ok to take on new adventures but do so with care.  Wear a helmet if you go bike riding or wave-running, wear sturdy shoes if you go hiking and don't go near any of the wildlife.  Also, don't go where you're not supposed to. Case in point:  Phil was in Alaska with Amazing Journeys and after a full day of Whale Watching and biking, he had 30 minutes before he needed to board our ship. Not wanting to miss a single minute of seeing something he took off for an unscheduled, unsupervised and rushed hike, just so he could say he did.  He was so careless in his rushed approach to this hike that he found a secluded rock formation to hike…and then slipped, falling 10 feet into a ditch where no one could see or hear him.  His broken rib causing pain and subsequently losing his wind, he had no choice but to muster up strength to get himself out of the ditch and to the ship. All this in 30 minutes!  The end result was two days in the ship's infirmary and an early disembarkation so he could be hospitalized.
5. Buy Travel Insurance! For all the aformentioned reasons and so many more, you need to protect your vacation investment.  From lost luggage to a delayed flight or an unexpected need to cancel due to injury or illness to you or a family member…insurance can safeguard what is a significant investment of your time and money.  If there is one thing you do to prepare for your trip beyond packing, its this. Buy insurance. Let me say it again; BUY TRAVEL INSURANCE!  Its a nominal but extraordinarily valuable addition to your vacation planning and it gives you peace of mind should anything go wrong: Case in point:  Just last week, Ethan was booked on our Bermuda Cruise out of Bayonne, NJ.  He was scheduled to fly from Columbus to JFK early in the morning on the day of the cruise, but the airports shut down due to Hurricane Irene. He had not purchased travel insurance because he was "sure nothing could wrong..I'm a healthy guy".  Sadly he didn't get to go on the trip and he lost all his money.  Another case in point: Sarah's luggage came off the belt in Sydney during one of our Australia tours, with a huge gash in the side making the piece unuseable.  The airlines shrugged it off as they do, but Sarah had insurance was able to be reimbursed for a new suitcase.