While you're often safer overseas than you are in your hometown, a few scams seem to pop up all over the world.  After leading hundreds of group trips for Jewish singles there are so many travel tips I've learned, but one mantra holds true no matter where you are;  if it looks too good to be true, it is too good to be true…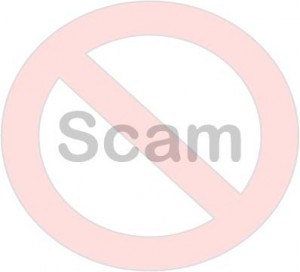 *Fake police: Sometimes also the real police, they'll demand to see your passport and find something wrong with your visa, but then suggest your troubles will all be over if you pay a fine. To them. In cash. Right now. Standing your ground and offering to accompany them to the station will usually see the error 'excused'.
*Gem or carpet deals: On entry into a store, often prompted by an enthusiastic taxi or rickshaw driver, you will be offered a deal so preposterously lucrative that refusing it seems unthinkable. Think again – those gems are going to be worthless and the carpet you buy may not make it home at all. There are legitimate traders selling both jewels and rugs, and they don't act like this.
*Airport taxis: Drivers taking you into town might try every trick in the book, from asking you for an inflated fare to driving around the streets to raise the price higher. This is usually harmless, but you should only travel with licensed taxis and, agree on a fee (or meter) before starting out and don't pay until you get where you want to be.
*Timeshares: You're approached by an extremely genial young man who offers you a scratchie card, and, lo and behold, you've won some sort of prize, which could be anything from a t-shirt and cash to a holiday. What's the catch? The local insists you must accompany him to a hotel to collect your prize. If you haven't smelled a rat by now, you need your senses tested.
*'This is closed': In some countries everyone from touts to taxi drivers will try to tell you that your chosen hotel, restaurant or shop is closed…but there's another, even better one you should visit, where they can pick up a commission. This is more annoying than harmful, but always insist on having a look for yourself.
*Motorbike scam:  There are so many things wrong with renting motorbikes in foreign countries(especially in developing countries) that just suffice it to say, don't do it.  Or at least, be very wary if you do.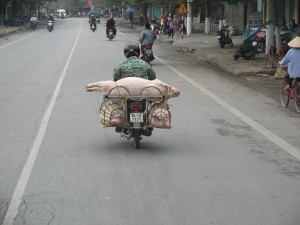 *Would you like some mustard on that scam?:   Someone 'accidentally' spills mustard on you. The surprising splat of condiment on you is followed by the swift appearance of a stranger who towels you down. In the confusion, valuables are removed from your person, never to be seen again.
*Forget the Motorbike..Don't let your hormones take you for a ride:  Notoriously aimed at male travellers, young local girls approach a tourist and, after some idle chit-chat, you agree to accompany them to a local bar/tea shop. Thrilled at the opportunity to hang with a couple of local lasses, you offer to buy them a drink. On receipt of the bill, the girls are gone, and you are left with a bill that can amount to hundreds of dollars.