Summers and vacations go hand-in-hand.  Growing up, most of us had the good fortune to be taken by our parents on a family vacation.  Whether we went to the beach, a resort, on a European tour, enjoyed a cottage in the mountains, or to visit relatives, these experiences have engrained themselves in our minds as some of the happiest of times in our lives.
Summer is the busiest time of year at Amazing Journeys because people equate summer with travel.  We have more travel opportunities packed into a few short months than at any other time of the year.  Folks always ask us, "Where do you go when you vacation?"  "When do you have time to get away?"  Well, the staff at Amazing Journeys, along with planning your summer vacations, is taking some time off to enjoy some of our favorite destinations.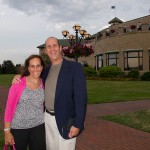 Malori and Barry are back at Hershey, Pennsylvania for the 25th consecutive year.  Barry has a conference there each year, and Malori uses these three days to enjoy the surroundings of the landscape as well as the features of the resort.  With the exception of the past two years, it was always a family vacation, and all of the kids had been here to share in the experience. Barry sits in a conference room listening to a lecture, while the rest of the family gorged on chocolate and enjoyed Hershey Park, the amusement park across the street from our hotel.
Only a four-hour drive from Pittsburgh (only three from New York City and two from Washington DC), The Hotel Hershey is a gem.  An older hotel, it has the grace and style of a Mediterranean villa, with all of the modern features of a 21st century resort.  Some of the hotel features include Jazz on the Veranda on Friday nights, The Circular Dining Room which is a beautiful restaurant overlooking formal gardens and fountains, The Hershey Spa, complete with "chocolate massages, " a pool with water slides alongside a quiet, adult section and my favorite, a BBQ picnic dinner on the lawn with s'mores for dessert!  There is chocolate, chocolate and more chocolate here.  From the Hershey bar each guest is presented upon check in at the front desk, to lots of Hershey Kisses on the bed each night, to Dove candies for the taking in all of the restaurants and gift shops, chocolate soup, chocolate bread and chocolate butter served in the restaurant, chocolate martinis in the bar and to the smell of chocolate permeating the air from the nearby Hershey's Chocolate factory.  This is truly the sweetest place on earth!
In addition to the hotel itself, we have visited the surrounding area and always taken one afternoon of our stay to enjoy nearby activities.   Historical Gettysburg is just down the road, 30 miles away.  We have taken the kids to Amish Country in nearby Lancaster and cute little towns along the way such as Intercourse, PA.  Philly is only an hour and a half from here and provided lots of history lessons.  We have been to a pretzel factory and Indian Cavern Caves.   This place offers so many eye-opening opportunities and is so close to home.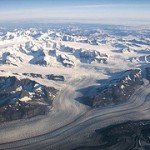 Further afield, Bill is spending his summer vacation on a cruise to Alaska, his little slice of heaven and his favorite spot on earth.  This, his 13th visit to this magical land, he is seeing it without a group in tow.  Although we love showing our groups "Our Alaska," how fun is it to visit a place you love with no schedule?   He has no place to be at any given time, no planned activities to carry out.  Plus, he is able to experience some new and amazing excursions, hoping to discover something that will be a fun and fabulous experience we can share with our Amazing Journeys passengers on future trips to Alaska.
Michele will spend her summer vacation at the beach with her family and some friends.  Who doesn't love a beach vacation?  A familiar surrounding, her family loves the beach for the relaxed atmosphere it provides.  Sitting in the warm sunshine, listening to the crashing waves on the sand, and playing in the water provides fun for the entire family.  Nights are spent laughing and talking with the people you care most about in your life, while catching up with good friends who you only get to see only once a year.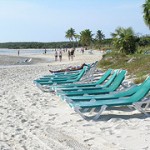 Sometimes, you don't have to go far to enjoy a taste of summer.  A vacation can be anywhere you don't have the day-to-day responsibilities of work, home or taking care of others.  Once you step out of your daily grind, and away from opening mail, emails and taking phone calls,  your vacation has begun.
We look forward to hearing about your summer vacation plans, and hope that whatever you do this summer, that it's amazing!