by Erin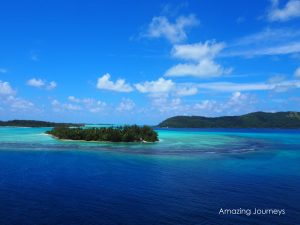 They say a picture is worth a thousand words, but in some cases, a picture can leave you speechless.  Imagine capturing an image that is so beautiful that people don't believe it's real.  But that is exactly what happens as soon as you take out your camera in French Polynesia.  Even the amateur photographer who simply snaps a picture – without care of composition or settings – is able to catch the most beautiful colors that is at every turn in French Polynesia.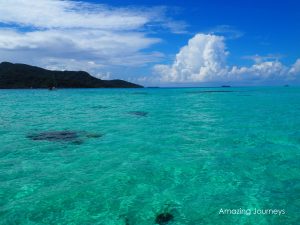 The water changes from azure to cobalt to cerulean to turquoise as you sail through the lagoon.  As you cruise up to an atoll, the water is so clear you can see the fish swimming around you before you even jump in the water.  The sunsets bring gorgeous amber, tangerine and lavender that slowly fade behind the black silhouette of the island leaving you ready for another day of sheer amazement.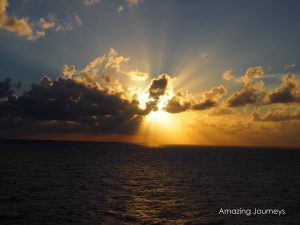 These pictures are not retouched in the slightest – there are no filters to enhance the colors nor are they edited to any degree – they just show the true colors of French Polynesia and you can see why this destination is such a dream to visit.  Take a look at some of the incredible beauty that we saw on our cruise through French Polynesia by clicking on the images and be sure to add this drool-worthy destination to your bucket list!