by Malori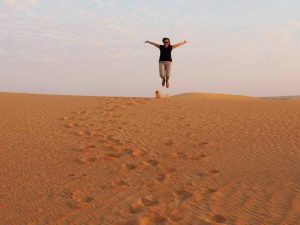 We've all had our Covid stories and how it has interrupted our lives for the past 21 months. Each day brings with it new challenges, new surprises and situations totally beyond our control. My life as the owner of a travel company is no different.
I'm in the happiness business.  I satisfy the wanderlust in people, introducing them to cultures outside of our own, provide an understanding of religions different than what we know, showing them the world's most amazing sites, breathtaking beauty sometimes found in the farthest reaches of this earth and escorting them to cities, countries and continents across the globe while providing an ease of travel, sure to deliver memories as well as friendships to last a lifetime.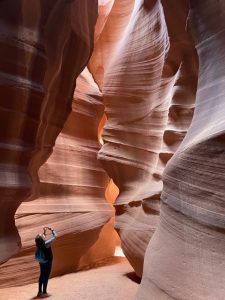 It's deflating, day-by-day, to have all your cool planning, excited passengers and revenue depend upon a situation where you literally have no control. Admittedly, I like to be the pilot… to be in control… the type where others depend on me to lead them to faraway places, keep a watchful eye on a myriad of situations, keep them happy, comfortable, and secure, before returning them home safely.
My job description has changed over the course of the pandemic.  It was business owner and consisted of wearing many hats including my favorites: experience crafter and itinerary planner. Part of my new job is interpreting legal disclaimers, dispensing medical advice including testing necessary, deciphering in-country entrance and exit requirements including types of testing, whether antigen (laboratorial or proctored or at-home proctored or self-tested), PCR (NAAT test) and more. I have been asked to collect valid Covid vaccine cards and to determine whether they are counterfeit or real, and to decode serial numbers and types of vaccines according to how effective they are as well as the number given.  Some countries require forms which live on apps needed to be downloaded and information uploaded, which I have now become an IT Expert as well as the IT Help Desk to teach my travelers how to access this new technology. And mind you, there are different apps for each destination in the world… sometimes several!  I have become an proficient in QR codes and how far to stick a swab up one's nose. My favorite new job is predicting which countries will open their borders and when.  Since our crystal ball has been broken since March 2020, it has become increasingly less predictable, but my educated guesses have been pretty much on target.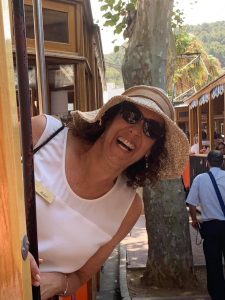 If you thought taking off your shoes and emptying your water bottle to get on an airplane was difficult, be prepared for the new reality.  Travel is not for the faint of heart.
As we head into the busiest travel season of the year, please keep in mind, when someone who works in my industry asks you to follow a rule, whether on a plane, train, cruise or hotel, we aren't trying to make anyone's life more difficult…we are only helping you to get to a destination you have selected. These protocols were put in place to make your journey that much more pleasant and to hopefully allow you to start traveling the globe safely, whatever obstacles stand in the way.
We wish you bon voyage and G-d-speed, whether you are traveling globally, over the meadow and through the woods or down the street to celebrate the New Year with friends and family. Cheers to a happy and healthy 2022!