by Erin
It has been an amazingly full, fun and fabulous summer here at Amazing Journeys, and we want to start out by saying THANK YOU!  We know that when the pandemic started and travel came to a screeching halt, many of you were not sure when you would feel comfortable traveling again.  But we are happy to share that so far this year, 218 travelers have hopped on planes, cars and cruises to embrace their wanderlust and get back out there!  It means so much to us that you trust us for your re-entry into the travel world and we are thrilled to have had so many incredible experiences since travel has become an option again.
Spring had us bouncing from Costa Rica to the Music Cities of New Orleans, Memphis and Nashville to Croatia to Morocco!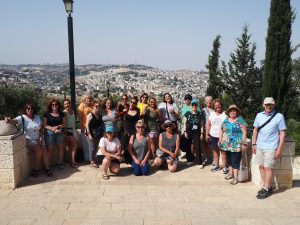 In June, our amazing travelers ventured to Israel – many for the first time.  From hiking around the top of Masada to floating in the Dead Sea, experiencing the nightlife of Tel Aviv and learning the history of Jerusalem, we took on Israel head-first. We tasted local flavors in the market, shopped for crafts in the shuk and celebrated Shabbat at the Kotel. We opened our eyes, ears and souls to new experiences and Israel did not disappoint. And half of the group ventured to Jordan to check Petra off their bucket list!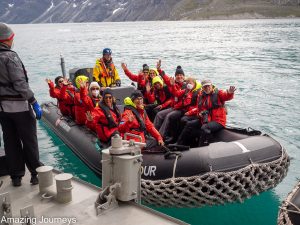 In July, our expedition-minded friends were Arctic-bound and explored the incredible country of Greenland. This was such a remote location, filled with unparalleled and unexpected beauty.  From the icebergs to the mountains, the colorful sunsets and rainbows, the nearly perfect weather, fjords and glaciers, we couldn't have asked for more eye-candy. Our brand new ship was filled with wonderful people taking care of us, science projects, lectures on culture and daily life in Greenland. Each day was filled with hiking, taking Zodiac rides through the Arctic waters, walking through towns, playing games onboard the ship, swimming in iceberg filled waters and so much more!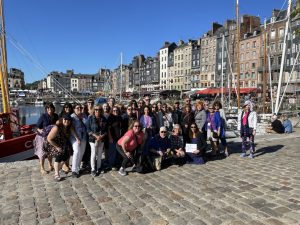 Then in August, we were off to France. From seeing the Eiffel Towel sparkle at night, to visiting the synagogue in Rouen, to biking to Giverny and seeing the famous water lilies this river cruise had highlights at every stop.  The river cruise experience was new to many of our travelers but now everyone knows why we love this method of traveling so much! We explored the picturesque town of Honfleur, visited the landing beaches at Normandy and tasted chocolates, cheeses and calvados, giving us memories that are sure to stay with us for a lifetime.
We have a slight break in travel now, giving us the chance to unpack from the summer, spend time with our families during the Jewish holidays and most importantly, gear up for our next amazing round of travel!  We are busy finalizing more trips for the 2023 calendar year and nothing thrills us more than being able to share a new trip and see who is going to be joining us.
Keep your eyes open for new trip announcements coming around the corner, but for now, we take a deep breath, smile, and say "Wow – what a summer!"